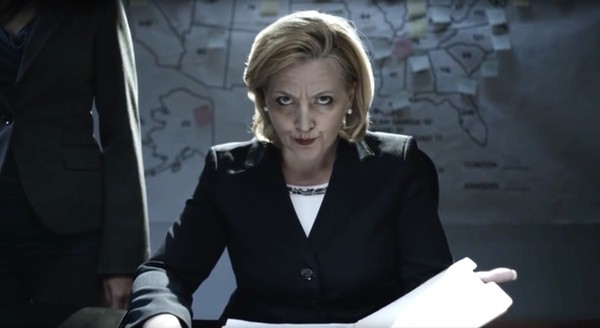 Ted Cruz has put out a new ad hoping to convince voters that he can beat both Donald Trump and Hillary Clinton, and it takes us on a fantasy trip inside Hillary Clinton's war room, where actors playing a constantly pursed-lip Clinton and her team Huma Abedin, John Podesta and Robby Mook worry about stopping him.
"How do we stop Ted Cruz?" the fake Abedin desperately asks.
"I don't think we can," another campaign aide says helplessly.
Politico notes that according to the latest polls, Cruz is not right about this:
Though Cruz's fictional Clinton campaign is worried about facing him in the general election, a recent NBC News/ Wall Street Journal poll shows Clinton beating Cruz 46 percent to 44 percent.
Watch: