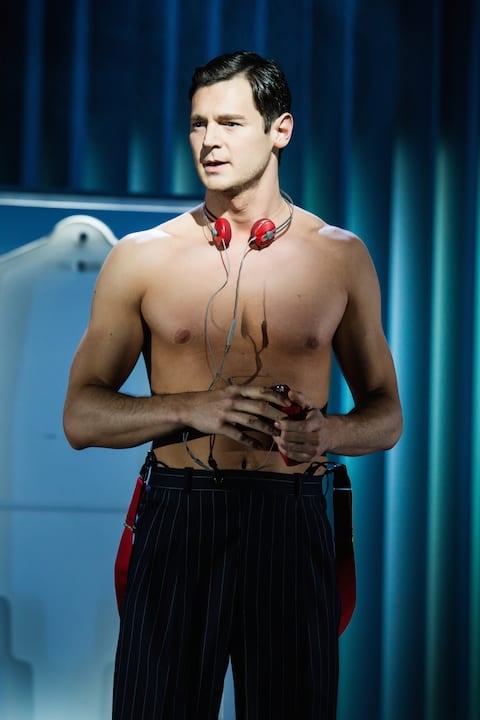 Writhing hot bodies, bloody murders, fly clubwear, sick beats — American Psycho the musical, which opened on Broadway last night at the Schoenfeld Theatre, certainly doesn't skimp on sensory stimulation, particularly for anyone nostalgic for the garish excess of '80s New York. Nor does it manage to capture the evisceration of American culture Bret Easton Ellis performs in the 1991 novel on which it's based, or find a tone that resonates, like the acclaimed 2000 film adaptation.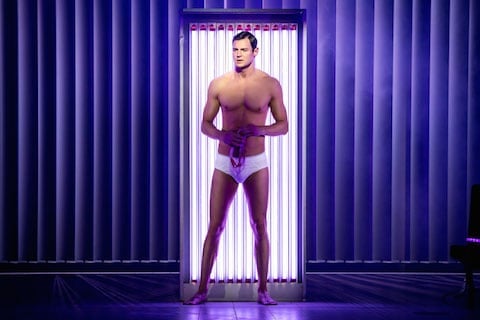 Starring an oft-shirtless (and sometimes pant-less) Benjamin Walker, the musical combines an original electro-inspired score from Duncan Sheik with a handful of late-'80s emo hits, from the likes of Genesis and Tears for Fears, to tell the story of unhinged Wall Street bro Patrick Bateman. With a script by Roberto Aguirre-Sacasa, the story follows Bateman's quest for success as it sours into a hateful, homicidal revulsion toward the pursuit of capitalism. Women and cocaine are consumed, business cards are exchanged, bloodlust is unleashed.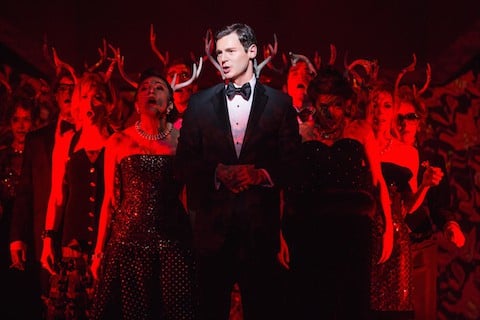 Sheik's propulsive, club-ready music, though substantially similar from song to song, feels daringly original for a stage musical and generates energy and urgency. But his lyrics to more upbeat tracks are a clunky fit; his haunting orchestrations of established hits, like "Everybody Wants to Rule the World" and "Hold On," ring poetic in comparison. Sheik's strengths as a songwriter are clearer in the show's slower, more heartfelt ballads, but overall, the score does little to propel the story forward — its only essential task.
Director Rupert Goold's production, first staged in London in 2013, is a collage of flashy surfaces: a clear plastic curtain spattered with blood in the show's chilling opening sequence; the sterile, gleaming whiteness of Patrick's apartment ( scenic design is by Es Delvin); and of course, Walker's smooth, chiseled torso (staring is definitely encouraged). All this is fitting for a story about the hollowness of greed and vanity, but the production's focus on surface comes at the expense of substance.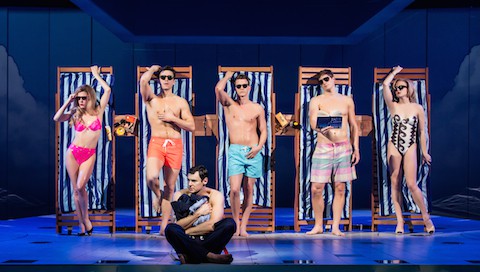 Goold, a British director who brought another confused satire of Yankee corruption stateside, 2010's Enron, creates a visually commanding production, but paints the story with the broad strokes of an outsider rather than with detailed insight, and the result doesn't often cohere. While certain visual sequences — usually involving blood, sex, or both — may be provocative to look at, they fall short of fleshing out the psychosis at the center of the story. Lynne Page's choreography, a mashup of basic, decade-friendly moves, often feels like a missed opportunity for more visceral expression, particularly in a tale like this one.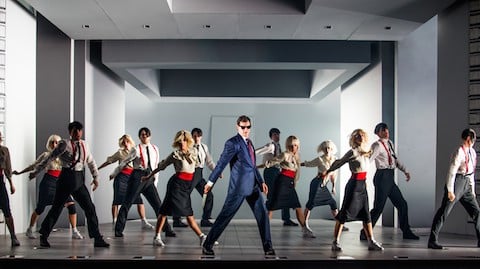 Walker, while very pleasing to look at himself, erects a steely facade rather than mining and exposing the interior workings of his crazy character. Here, Bateman's struggle to reconcile his competing impulses — to excel within the system and burn the whole thing down — feels too remote to resonate. Others in the cast fare better, though their tasks are simpler: Heléne Yorke is hilarious as Patrick's cartoonishly vapid girlfriend, and Jennifer Damiano is touching as his earnest, doting secretary. Broadway vet Alice Ripley sadly falls victim to the production's obsession with pretty young things, and winds up saddled with dowdy suits and wigs with criminally little to do.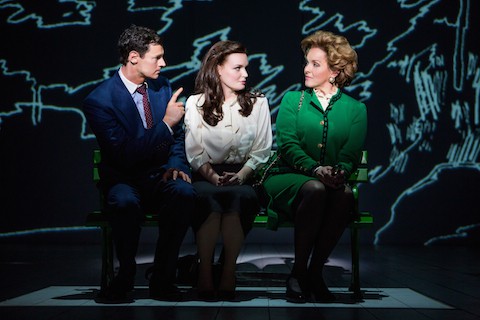 Ellis' story of American excess is obviously relevant as ever; it's hard to imagine a time when it won't be (who knows, maybe Bernie could save us all). But the follies of material obsession are by this point so familiar, that making a spectacle of them without saying anything new feels a bit pointless. And reviving a misogynist fantasy full of disposable women and gay panic without saying something new? That's a folly all its own.
Follow Naveen Kumar on Twitter: @Mr_NaveenKumar (photos: jeremy daniels)