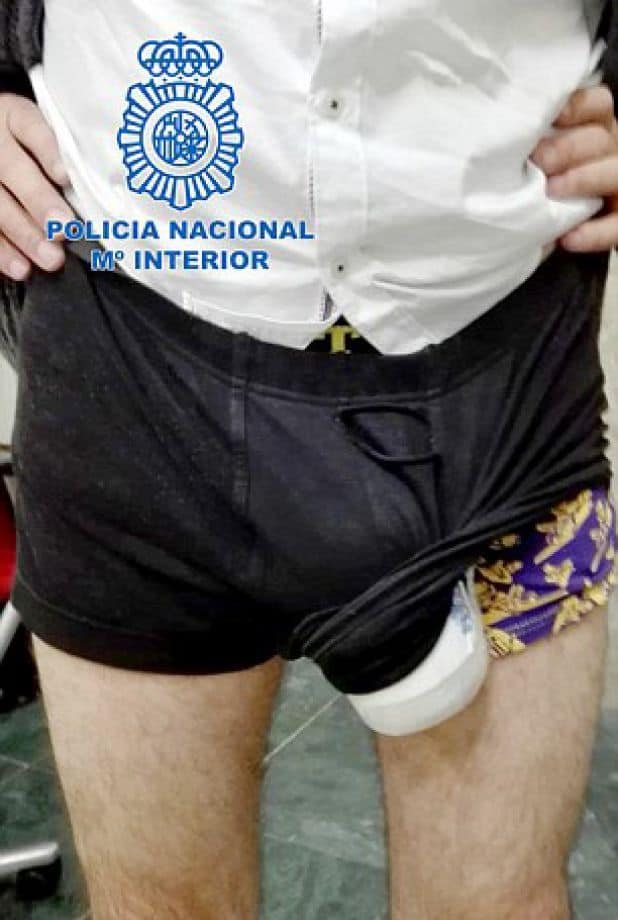 HAPPY TO SEE ME. Police arrest man who was smuggling drugs in his drawers after noticing his suspiciously large bulge: "The 43-year-old had attached a plastic container to his privates with more than a pound of cocaine inside – but was searched as he flew into Madrid Airport from Costa Rica. Officers examined his hand luggage and found nothing before turning their attention to his trousers and the large object between his legs."
PANAMA PAPERS. Why haven't more American officials surfaced in the offshore scandal? "The lawyer at the center of the scandal has an explanation: he prefers not to have them as clients."
TERROR. Belgian police release new footage of the wanted Brussels bombing suspect.
MUSIC (TECHNICALLY). Kevin Federline has made another rap song.
HEADLINE OF THE DAY. "NYC Council passes bill to crack down on Elmos in Times Square."
LOS ANGELES. A police chase on an LA freeway was almost ended by a TMZ tour bus.
#CHASE Suspect almost blocked by TMZ tour bus before he threw something at bus, drove around https://t.co/u5lTveiQy0 pic.twitter.com/kF2z8YtR7F

— ABC7 Eyewitness News (@ABC7) April 7, 2016
JACKED. Arnold Schwarzenegger's son Joseph Baena bears a striking resemblance to his father.
GOT. The show's official synopsis for the 6th season lists Jon Snow as dead.
POLLS. Sanders supporters aren't all in for Hillary if she wins the nomination: "One out of four Sanders supporters—25 percent—say they would not back Clinton in a general election if she became the Democratic nominee for president, while just 69 percent say they would support her."
TELEVISION. American Idol says goodbye tonight. TBT to all of Adam Lambert's appearances on the show over the years.
NAMASTE. Meet Dallas yoga instructor 'DeAndreYoga.'
https://instagram.com/p/8HF9dqMmOZ/
https://instagram.com/p/7Tb2cgMmPQ/
https://instagram.com/p/7YF3oeMmBo/