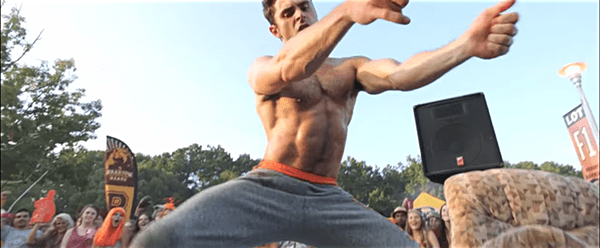 A new international red band trailer for Neighbors 2 has been released featuring more Zac Efron than we've seen in previous trailers.
Posted Thursday on YouTube, the teaser proves just how powerful Efron's body and dance skills are.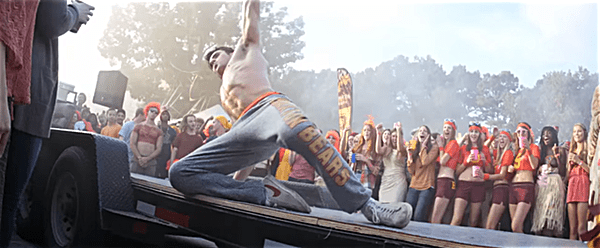 Watch what happens when Efron takes center stage in front of a gaggle of screaming sorority girls, below.
[The trailer is semi-work-unfriendly for multiple dildos]
More on what to expect in the movie:
Now that Mac (Seth Rogen) and Kelly Radner (Rose Byrne) have a second baby on the way, they are ready to make the final move into adulthood: the suburbs. But just as they thought they'd reclaimed the neighborhood and were safe to sell, they learn that the new occupants next door are a sorority even more out of control than Teddy (Zac Efron) and his brothers ever dreamed of being.
Tired of their school's sexist, restrictive system, the unorthodox ladies of Kappa Nu have decided to start a house where they can do whatever the hell they want. When Shelby (Chloe Grace Moretz) and her sisters, Beth (Kiersey Clemons) and Nora (Beanie Feldstein), find the perfect place just off campus, they won't let the fact that it's located on a quiet street stand in their way of parties as epic as the guys throw.
Neighbors 2 hits theaters May 20.