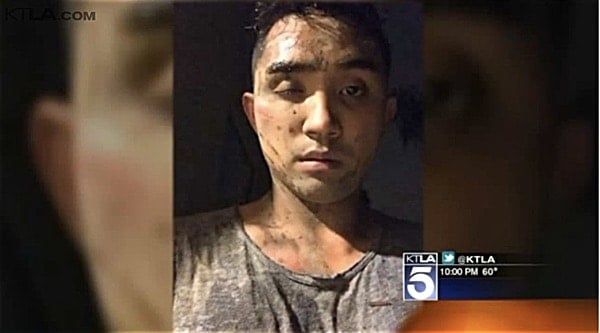 Chris De La Cruz, a catering and events coordinator at West Hollywood bar The Abbey, says he was attacked on Friday night by two men in ski masks who held a knife to his face, punched him, told him "you better not scream," called him a "f***ing faggot" and, after he asked what they wanted, stole his money and credit cards.
Wrote Cruz, who goes by Christopher Burton on Facebook:
"Tonight as I was headed to my car I was attacked and harassed. And my face a pushed to the ground and punched several times. They tried to put a knife against my face but was lucky enough to run and get away. Please watch out and always make sure you have someone with you at night. My cards were taken from me and I don't know who or where they went. Please share and help me find the a**holes who attacked me tonight in West Hollywood. #Help— 
feeling abused in West Hollywood, California."
De La Cruz filed a report with the police the next day. The police department says it will investigate and is searching for any surveillance video that might offer them a clue about De La Cruz's claims.
Watch a report from KTLA: