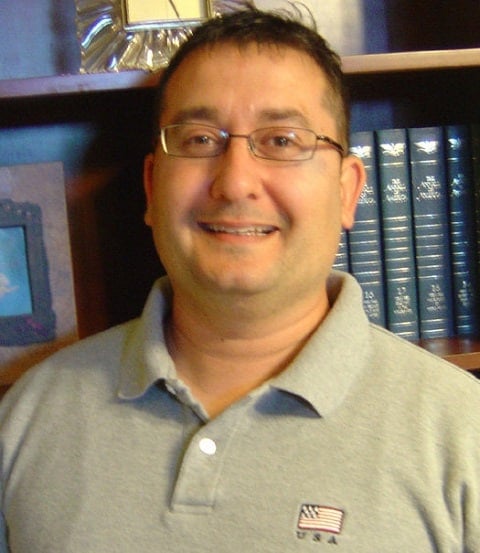 A Florida school board candidate was arrested earlier this week after he he refused to leave a meeting at which he spoke against anti-LGBT discrimination measures in the district.
At a Brevard County School Board public meeting on Tuesday, Dean Paterakis alleged that a local teacher had shown a photo of his "erect penis" to students. School board chair Andy Ziegler said the comments were inappropriate but Paterakis refused to leave the podium. A security officer and two sheriff's deputies intervened but Paterakis refused to budge, saying he had a right to "free speech." Some audience members voiced support for Paterakis, chanting "Let him speak."  He eventually sat on the floor and had to be carried out of the room by sheriff's deputies. He was later released from jail on a $750 bond.  
https://twitter.com/Pretti_54396/status/735485707850899457
As NCRM points out, Paterakis later wrote on Facebook:
"I have seen the sheriff report against me as they were booking me and it said that because I was told not to use the word penis that I was asked to leave and I was also charged with resisting arrest which is such a joke.
"I thought I have seen it all, but this absolutely is one the most ridiculous things I have seen the school board and sheriff's department pull. How out of touch with education are these elected school board members are that they don't understand that the schools teach education in elementary and the word penis is a medical and an appropriate term to refer a man's genitalia? These charges are obvious attempts to keep me silent about [what] goes on in our schools."
Watch a Brevard Times clip of the meeting below.
(Image via Facebook)