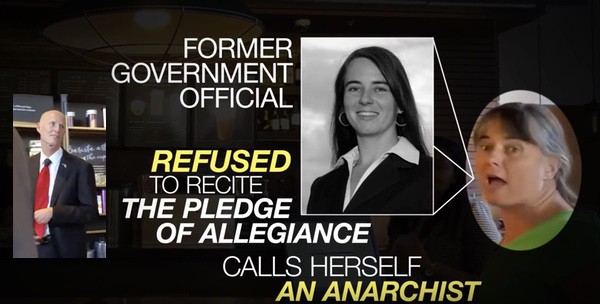 Creepy Florida Governor Rick Scott was so threatened by Cara Jennings, the woman who called him an "a**hole" at Starbucks, that he and his PAC went to the trouble of making an attack ad about her.
The ad, called "Latte Liberal Gets an Earful" appeared on Let's Get To Work, a YouTube channel run by Scott's PAC, on Friday. The ad attempts to debunk Jennings' claims about jobs and then berates people who are "sitting around coffee shops, demanding public assistance, surfing the Internet, and cursing at customers who come in."
Watch:
Jennings responded to the ad in an interview with the Sun Sentinel:
Jennings said she was at the coffee shop working on a freelance job for the Service Employees International Union. She said she doesn't receive public assistance right now, but even if she did, it shouldn't matter.
"Gov. Scott and his PAC are bullies," she said. "Instead of addressing the issues I brought up he's using the power of his PAC to try to intimidate someone who spoke out against his policies."
Jennings said the viral video of her tirade doesn't capture the beginning of the conversation, which she said was civil. In a letter to Scott's office, Jennings invited the governor to meet her for coffee on April 20 in Tallahassee at the café of his choice. She wants to discuss Planned Parenthood, voting disenfranchisement, increasing the minimum wage, climate change and deaths in Florida's prison system.