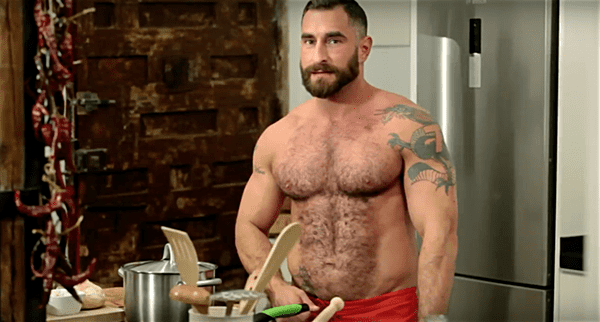 The Bear-Naked Chef is back and taking his act on the road.
In 3 new webisodes, chef Adrian de Berardinis is tackling international cuisine and traveling around Europe to learn new savory recipes to share with viewers. In the first episode, de Berardinis travels to Madrid, Spain and prepares a popular and traditional plate called "Albóndigas En Salsa Española", aka Meatballs in Spanish Sauce.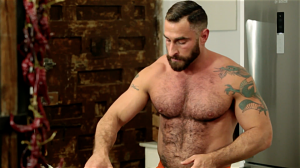 In addition to treating viewers to an eyeful as they watch him cook in nothing more than an apron and gym socks, de Berardinis also takes viewers to the restaurants where he learns his new recipes and shows how they prepare the dish he's featuring.
Watch the latest installment of the (possibly work unfriendly) series, below: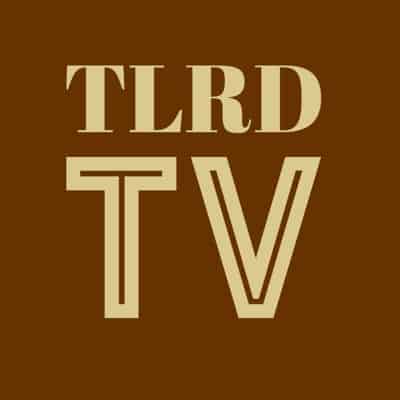 For more from the Bear-Naked Chef, click HERE.