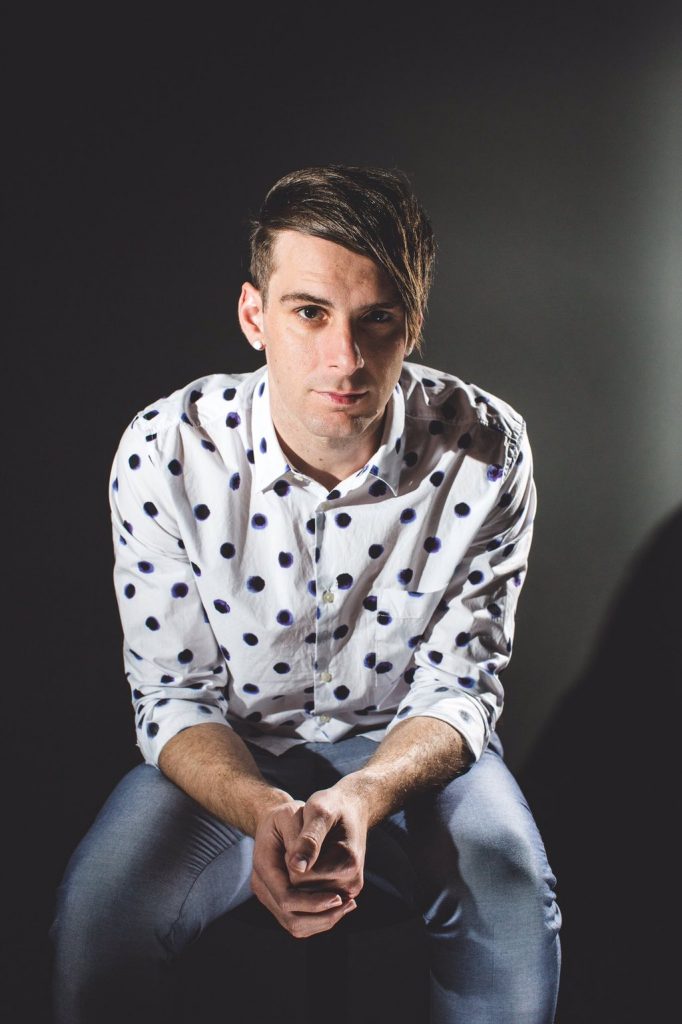 Christian rock star Trey Pearson has come out as gay after years struggling to reconcile his faith with his sexuality.
Pearson has been part of the band Everyday Sunday for the past 15 years. Everyday Sunday has experienced phenomenal success on the Christian rock scene.
In an interview with Columbus, Ohio's (614) Magazine, Pearson (35) reveals how he fought against his sexuality for years:
"I grew up in a very conservative Christian home where I was taught that my sexual orientation was a matter of choice, and had put all my faith into that. I had never before admitted to myself that I was gay, let alone to anyone else. I never wanted to be gay. I was scared of what God would think and what all of these people I loved would think about me; so it never was an option for me. I have been suppressing these attractions and feelings since adolescence.  I've tried my whole life to be straight. I married a girl, and I even have two beautiful little kids. My daughter, Liv, is six and my son, Beckham, is two."
To my fans and friends: I'm finally being honest with myself. I love you all. https://t.co/bfP5CXpuCx pic.twitter.com/0EmwHiljrz

— Trey Pearson (@treypearson) May 31, 2016
Pearson, speaking with Religion News Service, added, "I finally decided to come out because I couldn't keep trying to be something that I wasn't."
Religion News Service provides more background on just how impactful Pearson's coming out is for the Christian rock community:
Pearson's announcement is no small story. Since 2001, "Everyday Sunday" has sold around a quarter of a million albums. His song "Wake Up! Wake Up!" was the most played Christian rock song of 2007, and his 2009 album, "Best Night of Our Lives," broke onto the coveted Billboard 200 chart. Pearson has toured in all 50 states and 20 countries, playing with top Christian musicians such as Toby Mac, Switchfoot, MercyMe, Jeremy Camp and others.
Pearson says that he ultimately came to realize that coming out was the right thing to do not only for himself but for his family:
"I was not making it an option to be gay so I could be loyal to her and my children. But then I realized the only way I was ever going to be my best for them was to be healthy myself."
Pearson is not abandoning his faith, though he accepts that he may lose some fans because he came out. Still, he plans to release a new single later this year.
Pearson adds,
"There is absolutely no conflict with accepting who I am and following Jesus. God wants me to be healthy, authentic, whole, integrated and my truest self."
"I definitely know how hard it was on my journey to be able to accept myself, and how other people's voices and stories helped me. So I absolutely want to be a voice for other people. I know there are more and more Christians that realize how important this is, and I hope I can join with them in seeing this change."
[Top photo via Twitter]