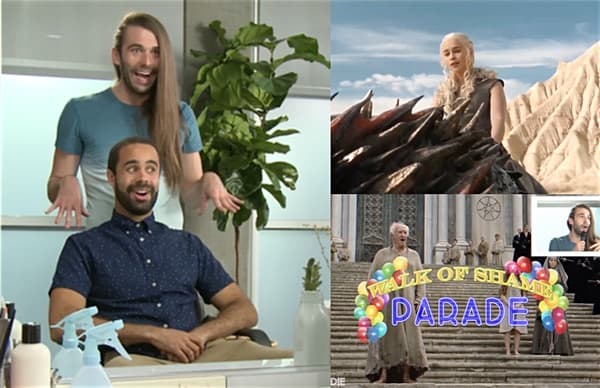 Game of Thrones season 6 is chugging along and this week's episode saw the return of some characters we haven't heard from in a while.
Jonathan van Ness recaps all that went down in Westeros with vintage Mia Farrow, Sporty Spice, Miss Cleo, Tubby Lubby, Leah Remini, Baby K, Soaking Wet Lord Frey, someone's uncle, Brother D, Uncle Bear Grylls, Christina Aguilera, and more, below.
For more Gay of Thrones recaps, click HERE.