OUT AND ABOUT. When Colton Haynes hung out with Tom Daley.
GAY PARENTS. Portuguese lawmakers extend pregnancy rights to gay women: "Gay women will soon have access to artificial insemination in Portugal after the country's Parliament approved legal changes widening access to the procedure. Lawmakers voted Friday to change the law on artificial insemination, which previously was restricted to heterosexuals who were married or living together for more than two years."
LIVE. Scott Eastwood went shirtless for a live Facebook stream (he surfed too).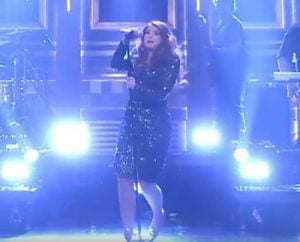 LOL. Meghan Trainor gives a master class in how to fall (don't worry, she's OK).
CARIBBEAN. Human Rights Commission in Cayman Islands concerned over lack of legal recognitions for same-sex couples: "The HRC, in its annual report tabled in the Legislative Assembly last Wednesday (4 May), acknowledged that it "understands" the changes are in the process of being implemented. However it said, in the report, that its 'wider concerns about the unavailability of a proper legal framework to recognise the rights of same-sex couples, and regarding discrimination against the LGBT (Lesbian, Gay, Bi-sexual and Transgender) members of our society generally remained.'"
CHILD MOLESTER. Dennis Hastert pays $250,000 in fines surrounding his sexual abuse of students while he was a high school wrestling coach: "In addition to the quarter-million-dollar penalty, Hastert will serve 15 months in prison and then two years supervised release for violating banking laws. Court documents said Hastert was skirting the laws in order to make hush-money payments to a man he had allegedly sexually abused when Hastert was a high school wrestling coach in the late 1960s and early 1970s – one of several purported victims of abuse."
IRELAND. Nearly 400 same-sex couples have tied the knot since the country's gay rights referendum.
EUROVISION. The song contest saw some skin from host Måns Zelmerlöws.
KANSAS. State moves to prevent transgender individuals from updating their birth certificates to match their gender identity: "State health department officials contend an existing agency regulation allowing amended birth certificates conflicts with state law and needs to be eliminated. The agency has been pursuing changes for months and could impose them within six weeks. The department's revised rules would allow a change only if a person or his or her parents could document that the gender was incorrectly recorded at the time of birth."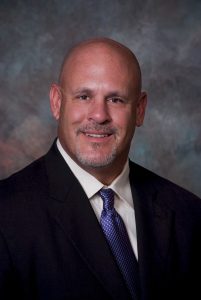 BIGOTRY, TEXAS STYLE. School superintendent says Obama administration guidance about transgender students going "straight into the shredder": "I got news for President Barack Obama. He ain't my President and he can't tell me what to do."
WET SHIRT CONTEST. Alexander Skarsgard wins in Vogue photo shoot. 
EUROPE. E.U. blasts North Carolina, Mississippi, Tennessee and the U.S. in general on anti-LGBT discrimination: "…cultural, traditional or religious values cannot be invoked to justify any form of discrimination, including discrimination against LGBTI persons. These laws should be reconsidered as soon as possible. The European Union reaffirms its commitment to the equality and dignity of all human beings irrespective of their sexual orientation and gender identity. We will continue to work to end all forms of discrimination and to counter attempts to embed or enhance discrimination wherever it occurs around the world."
IF I HAD A HAMMER. Meet "heavyweightbake."
https://instagram.com/p/BFVQwLbtXjY/
https://instagram.com/p/BFS-ohOtXvX/
https://instagram.com/p/BD67c3wtXnT/?taken-by=heavyweightbake