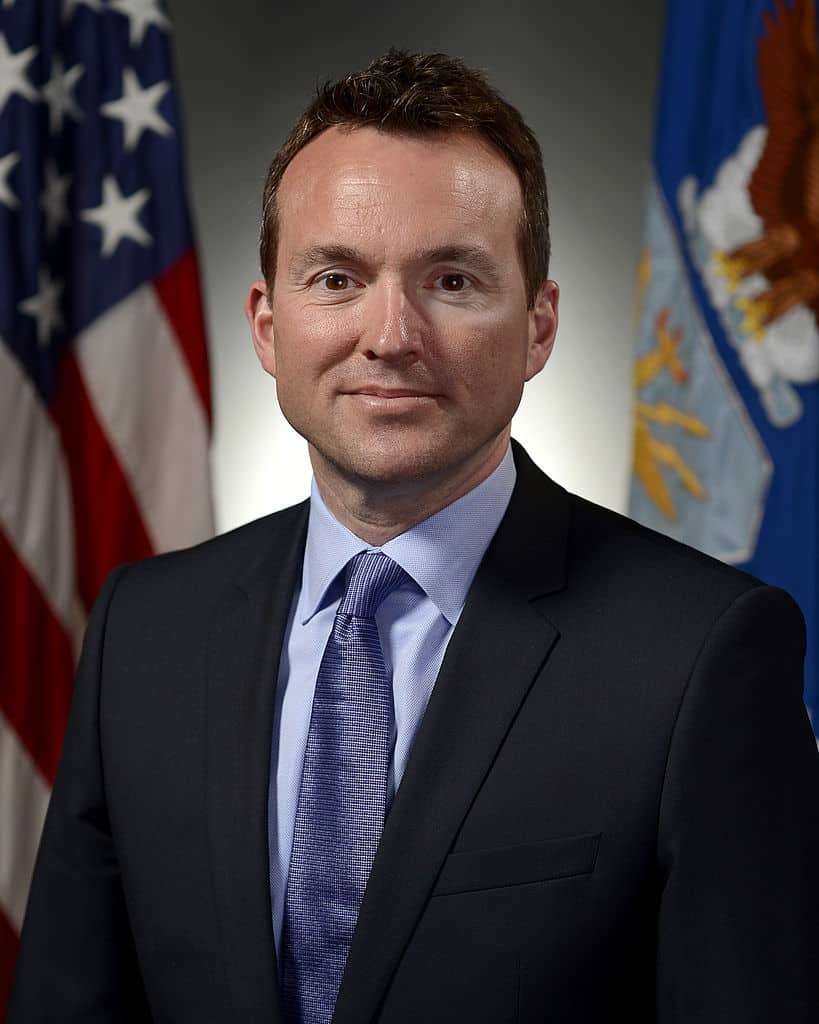 Eric Fanning has finally been confirmed by the U.S. Senate as the first openly gay Secretary of the Army. Fanning had served as Acting Secretary while his confirmation was being help up by Republicans in the Senate.
Senator Pat Roberts (R-KS) had placed a hold on his nomination, a move he says had nothing to do with Fanning's qualifications. He reportedly wanted assurances that the Obama administration would not move any detainees from Guantánamo Bay to Fort Leavenworth, Kansas. The administration balked at making any such assurances.
Fanning was reportedly confirmed by a voice vote.
The U.S. Senate unanimously backed President Barack Obama's nomination of Eric Fanning as secretary of the Army on Tuesday, making him the first openly gay leader of a U.S. military service branch.
Fanning previously worked as undersecretary of the Air Force and chief of staff to Defense Secretary Ash Carter. He was confirmed by unanimous voice vote, eight months after his nomination.
"We are thrilled to see Eric Fanning finally confirmed as the next Secretary of the Army," stated American Military Partner Association President Ashley Broadway-Mack. "His leadership and experience within the defense community together with his sensitivity towards issues specifically facing our LGBT service members and their families make him the ideal candidate to lead our nation's Army. It has been a long, arduous road to his confirmation, and we look forward to working with him directly in the near future." […]
OutServe-SLDN congratulated Fanning on finally being confirmed as Secretary of the Army. Executive Director Matt Thorn has issued the following statement:
"Eight months ago our Commander-in-Chief, President Barack Obama nominated a man who has a resume that is accomplished even by Washington standards to be Secretary of the Army and we can finally and long overdue say congratulations to Eric Fanning on being confirmed as the 22nd Secretary of the Army.
"Eric Fanning's career is full of superlatives. Just reading Eric's resume one could only agree that he is more than qualified to be Secretary of the Army. In addition to his stellar qualifications, Eric will now become the first openly gay Army Secretary.
"Eric's sexual orientation has absolutely no bearing on his ability to do this job; nor was it the reason for his nomination. But this milestone of having an openly gay individual in this high level position within the Department of Defense will help to continue to set a tone of understanding and respect for the LGBT community throughout the armed services.
News of the confirmation first broke on Twitter.
HISTORIC: Eric Fanning confirmed as Army Secretary. A demonstration of continued progress toward fairness & equality in U.S. armed forces.

— Chad Griffin (@ChadHGriffin) May 17, 2016
.@SenPatRoberts just lifted his hold on nomination of Eric Fanning to be Army Secretary, and the Senate just confirmed him. @CQnow

— Kellie Mejdrich (@kelmej) May 17, 2016
BREAKING: Eric Fanning unanimously confirmed as Army Secretary in voice vote. He is now the highest ranking LGBT official in history!

— LGBTQ Victory Fund (@VictoryFund) May 17, 2016
Eric Fanning has been confirmed as the next Secretary of the Army. Makes him highest ranking openly gay official in Pentagon history.

— Michael S. Schmidt (@nytmike) May 17, 2016