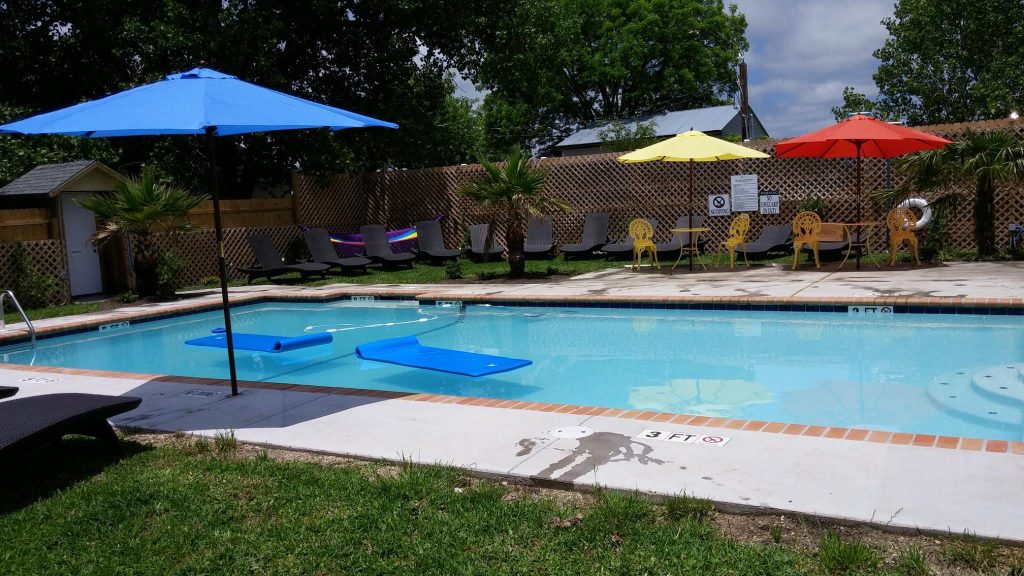 Back in October, we told you about a gay Texas couple's plans to open a clothing-optional retreat for men, just down the road from President George W. Bush's ranch in Crawford.
On Friday, Mark Mattlage and Rob Snowden (right) debuted The Homestead at 3218 on their 200-acre farm outside of Waco, which once received historical recognition from former GOP Gov. Rick Perry (who was then the agriculture commissioner).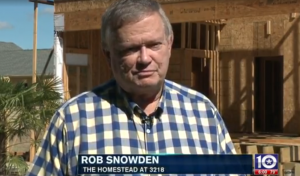 The first phase of the $1 million retreat — which will be open year-round — includes lodging, a heated pool and a recreation room.
"There's never ever been anything like this in this immediate area," Snowden told WacoTrib.com. "There's nothing quite like it in the state of Texas. … People that are in the clothing-optional venues will travel great distances to visit. We think that's one of the hooks we're hanging the hopes of the success of this operation on," Snowden said. "We've taken great pains to protect our neighbors from being exposed to naked men."
The retreat features open-area bunk rooms and individual hostels as well as furnished pool house rooms with full kitchens, WacoTrib.com reports. Admission is $10 for a one-time visit to $25 for a year membership. A licensed massage therapist will maintain hours at the retreat, and the rec center includes a "hippie room" with fluorescent black lights and graphics.
"Whoever walks through there and what they do, it's behind locked doors, you know, whatever," Snowden said. "It's not a sex club though." (No word on whether the retreat includes a "tool shed" or "pig pen," as originally planned.)
WacoTrib.com reports that more than two dozen residents of ultraconservative McClennan County expressed opposition to the retreat on Thursday, but none would speak on the record.
Mattlage and Snowden, who've  been together for 35 years, said vandals have already targeted the retreat, lining the driveway with beer cans and running over their mailbox. They said they've also faced discrimination from contractors, but they're undeterred: Future plans for the resort include a campground with RV spaces, a cafe and bar, and horse stables.
For more info on The Homestead at 3218, check out the retreat's website or Facebook page. Watch a report from October about the retreat below.