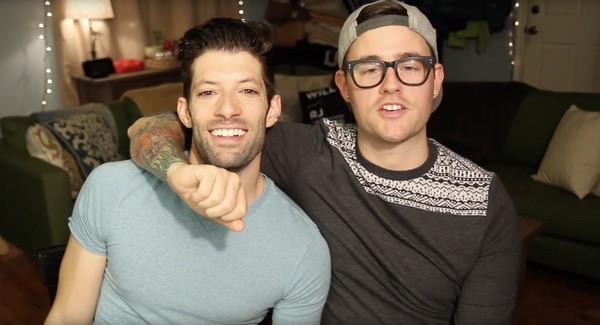 YouTubers Will and (former Towleroad contributor) RJ got married! Congrats guys!
They say that planning their wedding was, to be quite honest, a lot of work, some of it having to do with challenges faced by being a same-sex couple, so they thought they would offer a few tips for those of you planning your weddings….
Things like why you shouldn't get hung up on tradition, or if you're going to have a problem with wedding vendors because you're bisexual or gay (spoiler alert: you probably won't, even in the South).
Says RJ: "Turns out, those 'not bake wedding cake people' – turns out they're like shark attacks. They exist, but they're surprisingly rare. You see them all over the news and you think they're way more common than they are."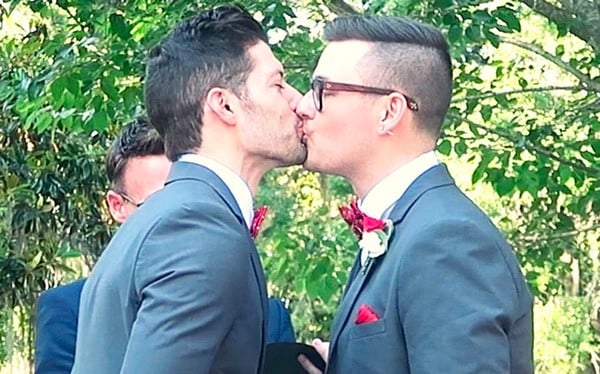 Also, be prepared to get jacked on the price for everything and what's going to cost you the most. Who you should invite – people who are there to support you and not people you feel obliged to invite.
And don't forget to have fun with the ceremony – it's not about what you spend but the thought you put into it.
Does it feel different once you're married?
Find out:
Oh, and PS – here's their wedding:
https://www.youtube.com/watch?v=2sQzO7LKgM8
https://www.youtube.com/watch?v=ABc16mzHuag
Once again, congrats guys!