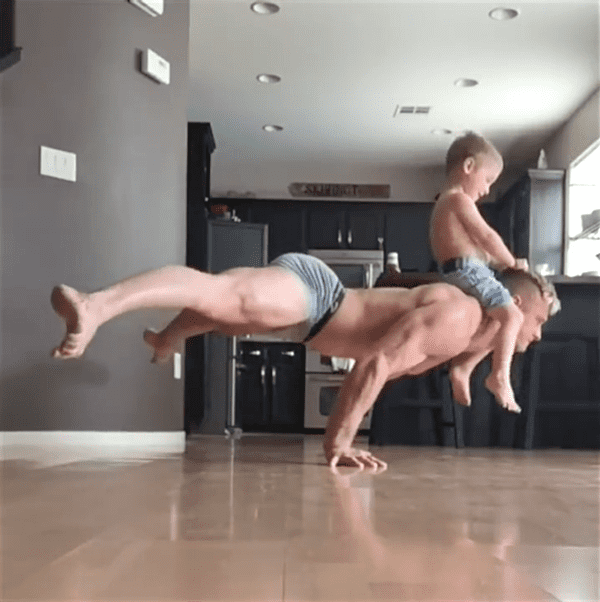 A video of a totally ripped dad working out with his young son has gone viral, racking up over 1 million views in just two days.
Posted on Facebook, the video shows Cirque du Soleil performer Wayne Skivington complete impressive feats of strength, all while his son tags along for a piggy back ride.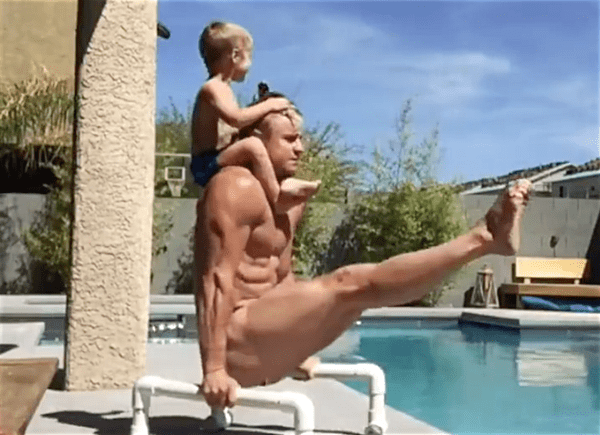 The combination of Skivington's hard body, his undeniable skills, and his sweet relationship with his son make the video too perfect to pass up.
Watch, below.
https://www.facebook.com/TaviCastroM/videos/794572543977962/
And in case your thirst isn't quenched, check out more photos of Skivington and his cute son, below.
https://instagram.com/p/BE5L1LVwOi3/
https://instagram.com/p/BExtUFQQOjQ/
https://instagram.com/p/BEwWU7vwOsV/
https://instagram.com/p/BEqDEI1wOm0/
https://instagram.com/p/BEXEfA6wOsS/
https://instagram.com/p/BDVTH–QOtY/
https://instagram.com/p/BCkQ8TLQOsE/