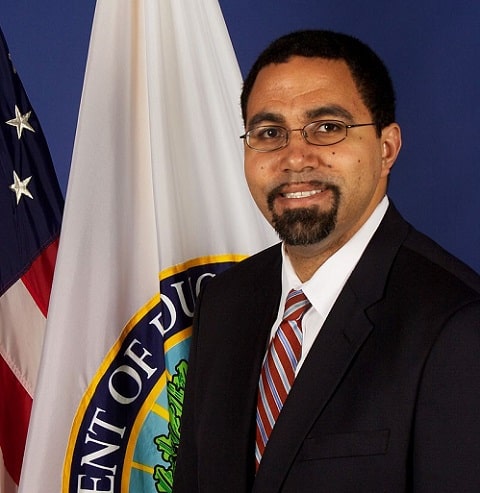 Secretary of Education John King (above) has called for anti-LGBT "religious freedom" laws to be repealed, describing them as "hateful."
In March, lawmakers in North Carolina rushed through a bill banning nondiscrimination orders in the state. Mississippi later voted in favor of a "religious freedom" bill that is widely considered to be one of the most draconian pieces of anti-LGBT legislation in the country.
Speaking at the Education Writers Association Monday night in Boston, King said he is hopeful "legislators will realize they've made a terrible mistake," reports the AP.
"They are hateful laws, and should be repealed," said King. He added that these laws send "a deeply problematic message to young people in schools and should be changed."
The ACLU of North Carolina, Lambda Legal and three individuals have filed a lawsuit against North Carolina in reaction to HB2. The United States Commission on Civil Rights has condemned HB2 and Mississippi's HB1523, warning of "a larger, alarming trend to limit the civil rights of a class of people using religious beliefs as the excuse."
Last month, Mississippi Governor Phil Bryant said artists and musicians boycotting the state are washed up celebrities looking for attention.
(Image via Wikipedia)