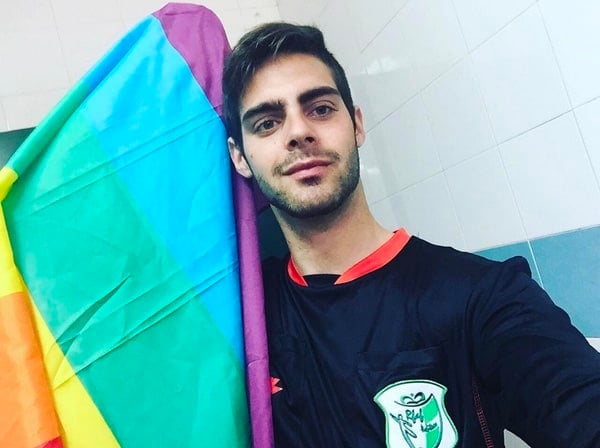 Jesus Tomillero, the first openly gay football referee in Spain, has quit a little more than a year after coming out because of ongoing anti-gay abuse from fans, The Guardian reports:
Tomillero came out publicly last March as he presented a formal complaint against a kit man from Peña Madridista Linense in the under-19 league in Andalucía, which resulted in a nine-game ban and a €30 fine. He told the newspaper El Español he has been subjected to abuse since and that last weekend he reached breaking point.
Soon after Tomillero gave a penalty, he says someone from among the visiting supporters shouted: "That's that poof who was on the telly," adding, "you can stick the goal up your arse, you fucking poof". The referee said the worst thing was that "everyone in the crowd laughed". He communicated his decision to quit football to the Andalucían football federation soon after.
Tomillero says he has presented another formal complaint to the football federation, but does not expect much action as they ignored him following his decision to come out in 2015.
Se vuelven a repetir los insulto por ser homosexual en un partido de 2 andaluza Juvenil !! Menores de dad pic.twitter.com/sMz3oahwpQ

— Jesús Tomillero B. ® (@Jesustomille) May 7, 2016