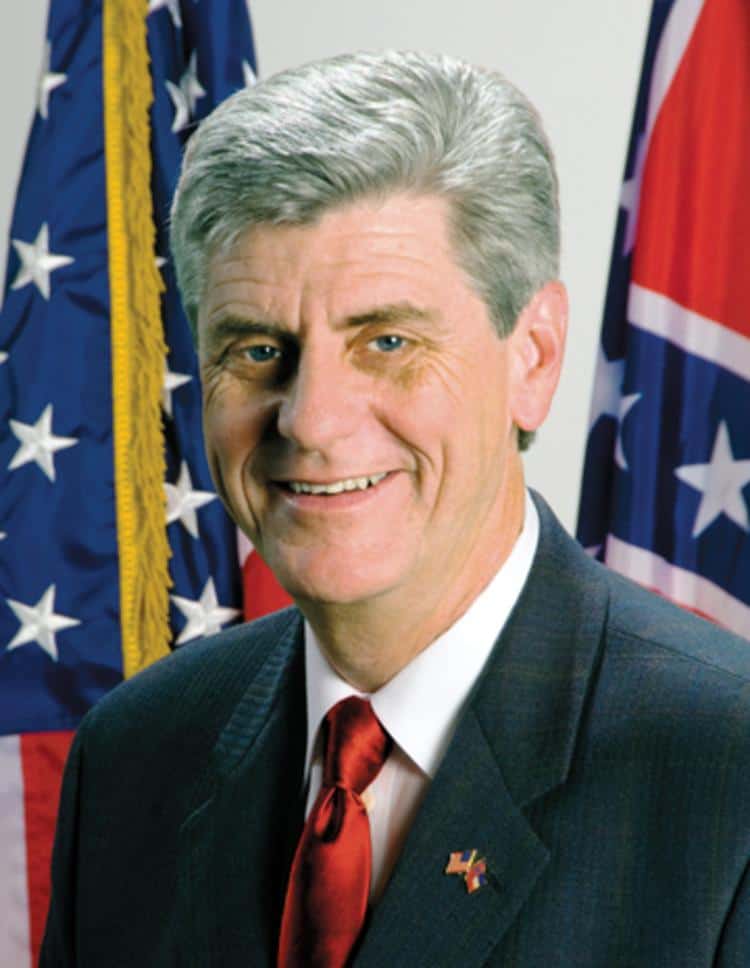 Mississippi Governor Phil Bryant announced on Thursday that he would join the lawsuit being brought by 11 states against the Obama administration over the administration's recent guidance on transgender students.
Earlier this month, the administration issued a letter to all public schools calling on them to allow students to use bathrooms and changing rooms in accordance with their gender identity. North Carolina became the first state to challenge that guidance, with 10 others joining a lawsuit filed Wednesday by Texas Attorney General Ken Paxton.
"We have spoken to the Texas Attorney General's Office, and Gov. Bryant, as soon as possible, intends to join the lawsuit against this latest example of federal overreach," Bryant spokesman Knox Graham said in an email.
The lawsuit announced Tuesday also includes Oklahoma, Alabama, Wisconsin, West Virginia, Tennessee, Maine, Louisiana, Utah and Georgia. The challenge follows a federal directive to U.S. schools this month to let transgender students use the bathrooms and locker rooms that match their gender identity. […]
The lawsuit accuses the Obama administration of "running roughshod over common-sense policies" that protect children. It asks a judge to declare the directive unlawful.
Developing…