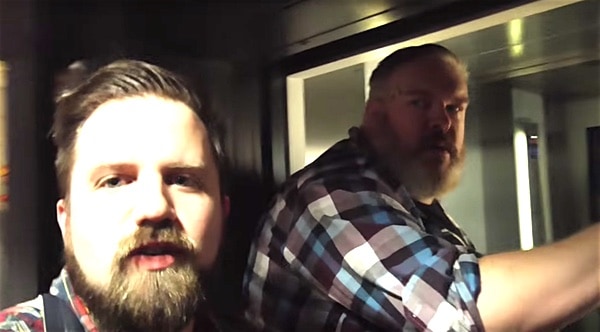 Spoilers ahead. 
If you're a Game of Thrones fan, and watched Sunday night's episode, you likely were left feeling like this:
Unless you're the strong silent type. Then you were probably all like:
And that's because we finally learned why Hodor, played by openly gay actor Kristian Nairn, is Hodor. As Gay of Thrones' Jonathan van Ness put it, "It's not his name, girl! It's his destiny." 
So should you run into Nairn, maybe don't ask him to hold the door.
Watch the (scripted but still awesome) awkwardness that ensues when Nairn is reminded of Hodor's tragic end by a fan, below.