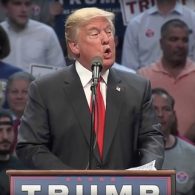 2016 ELECTION. New poll shows Trump with 15 point lead in Indiana: "Trump gets support from 49 percent of likely Republican primary voters – followed by Cruz at 34 percent and John Kasich at 13 percent. If that margin in Indiana holds on Tuesday, Trump would be on a glide path towards obtaining the 1,237 delegates he needs to win the Republican nomination on a first ballot at the GOP convention in July."
MALIA OBAMA. She's going to Harvard: "The President and Mrs. Obama announced today that their daughter Malia will attend Harvard University in the fall of 2017 as a member of the Class of 2021. Malia will take a gap year before beginning school."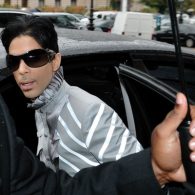 PRINCE. Vault drilled open, revealing enough music to release an album each year for the next 100 years: "Bremer Trust, the St. Cloud, Minnesota, company given temporary authority over Prince's estate, opened the vault to which only Prince had the code, KSTP-TV added. 'We could put out more work in a month than most people could do in a year or more,' Susan Rogers, Prince's former recording engineer, told ABC's 'Good Morning America.'"
OUTED. Australian Craig Wright outs himself as Bitcoin creator: "Wright, who was named as the cryptocurrency's founder by two separate media investigations in December, made the admission in a blog post on Monday, providing what he says is technical proof of his claim. He also provided evidence to the BBC, reportedly including the use of cryptographic keys linked to the same blocks of bitcoin Nakamoto sent another developer, Hal Finney, in the currency's first transaction in 2009."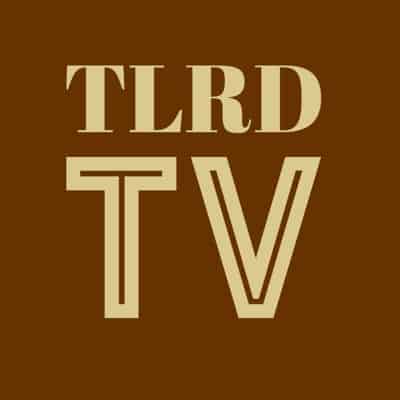 JERK. 50 Cent mocks an airport work who is most likely mentally disabled:
https://www.youtube.com/watch?v=jZYqW-t7oTY&feature=youtu.be
NERD PROM. A fight broke out at the White House Correspondents Dinner after party between a HuffPost reporter and Bill O'Reilly's correspondent Jesse Watters: "The fight — unusual among a tuxedo-clad crowd more used to venting their differences with Twitter snarks — briefly caused ripples in the party, where political staffers and journalists were grooving to tunes spun by DJ Biz Markie and noshing on mini servings of chili cheese fries."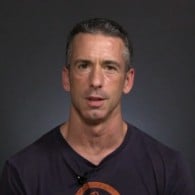 DAN SAVAGE. Ted Cruz inspires resurrection of Youth Pastor Watch: "Because trans men and women are already using restrooms all over the country and there isn't a single case anti-trans bigots can cite to justify their anti-trans hate campaign—not a single case of trans women exploiting civil rights protections to prey on children in public restrooms—but the news is still full of stories about kids being raped in the churches they're dragged to by their parents. Because children are actually safer in restrooms being used by trans men and women than they are in church basements, on church retreats, or during church youth groups. Because it's something we need to bear in mind while pious s–tstains like Ted Cruz—and the pious s–tstains pushing an anti-trans ballot initiative here in Washington state—insist they're just trying to protect the children."
RECORDS. The Ghostbusters reboot trailer is the most disliked YouTube trailer of all time: "Released March 3, the trailer, viewed 29.2 million times and counting, is the most disliked movie trailer in YouTube history, according to "MyTop100Videos" channel's "Most Disliked Videos" list that was last updated April 16. (Justin Bieber comes in at No. 1 with 5.99 million dislikes for "Baby.")"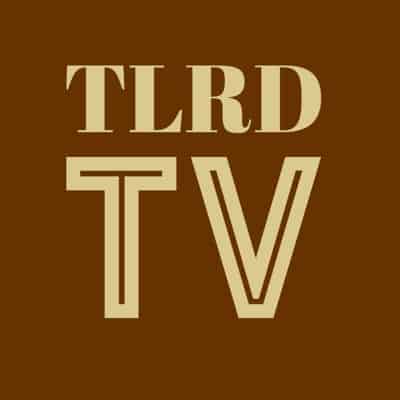 THE STUPIDEST PERSONAL WI-FI HOTSPOT NAME EVER. Mobile Detonation Device: "The hotspot name was flagged by a worried passenger after it was seen in the in-flight entertainment hub and the pilot then asked for the owner to come forward, but nobody owned up. Eventually it was assumed to be a prank, potentially from a device inside the terminal, and the flight was cleared for take off. But about 40 people decided not to chance it and had their luggage taken off, according to sources speaking to The Western Australian."
LOSSES. Fire destroys historic cathedral in NYC: "A massive fire tore through an historic Chelsea church Sunday, ripping through the roof as nearly 200 firefighters tried to bring it under control, the FDNY said. The blaze started at 6:49 p.m. in the Serbian Orthodox Cathedral of St. Sava at 24 W. 25th St., between Sixth Avenue and Broadway, FDNY officials said. About 138 firefighters brought the blaze under control by 8:30 p.m., but the church was severely damaged, officials said."
170 #FDNY members on scene of 4-alarm fire at 25th & Broadway #Manhattan pic.twitter.com/Y9vTqFNBLQ

— FDNY (@FDNY) May 1, 2016
Witnessing a huge church fire in flatiron. Flames billowing out. Rood pouring the smoke. Completely engulfed. pic.twitter.com/8qJfgc2zcE

— Mollie Tavel Kaback (@MobileMollie) May 1, 2016
MONDAY MUSCLE. Kyle Goffney.
https://www.instagram.com/p/_VCloESXLg/?taken-by=kylegoffney
https://www.instagram.com/p/BEbxzPbyXCK/?taken-by=kylegoffney
https://www.instagram.com/p/BEOmi1qSXHS/?taken-by=kylegoffney