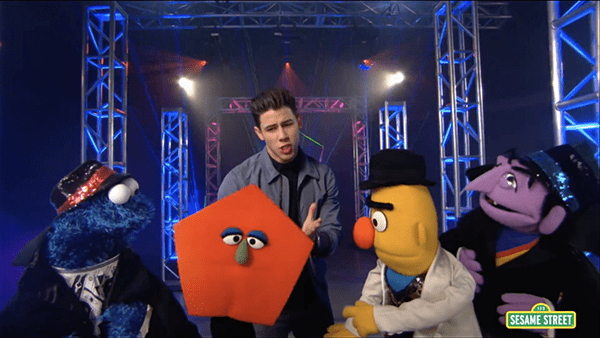 Pentagons and octagons really seem to do it for Nick Jonas.
The "Close" singer visited Sesame Street and joined Cookie Monster, Bert, and the Count to sing a rendition of his song "Chains", adapted as "Check That Shape." Sesame Street frequently features artists recreating famous songs of theirs to teach an educational lesson (in this case, identifying shapes).
Jonas previously performed a very erotic rendition of "Chains" at G-A-Y nightclub in London–in actual chains.
Watch Jonas check out some sexy shapes, below.