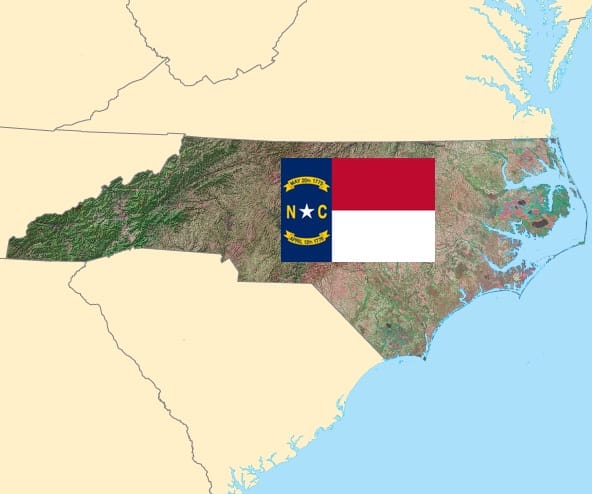 Democratic lawmakers in North Carolina's House of Representatives have introduced a new LGBT rights bill that, if passed, would replace the state's anti-LGBT 'bathroom law', H.B. 2.
The bill faces an uphill battle, however, as Republicans dominate the state's lower house.
From the Human Rights Campaign Blog: 
Today, HRC commended North Carolina Representatives Chris Sgro, Pricey Harrison, Susan Fisher, and Kelly Alexander for introducing a comprehensive LGBT non-discrimination bill in the North Carolina General Assembly.  This bill would be a companion to HB 946, sponsored by Representatives Jackson, Meyer, Hamilton and G. Martin, and SB 784, sponsored by Senators Van Duyn, J. Jackson, and Woodard.
"Rather than wasting taxpayer dollars defending an indefensible attempt to defy federal civil rights laws, Governor McCrory and the General Assembly should repeal HB2 and replace it with this common sense LGBT non-discrimination bill," said JoDee Winterhof, HRC Senior Vice President for Policy and Political Affairs. "This bill is an important step forward that would ensure that everyone, including LGBT people, can live free from fear of discrimination."
"We have always known, and come to understand even more urgently during the HB2 debate, the incredible need for non-discrimination protections for LGBT and other North Carolinians," said Representative Chris Sgro, one of the sponsors of the legislation. "This bill, along with the repeal of HB2, is the important next step that this General Assembly and Governor McCrory must take in order to make North Carolina a true state of equality and help heal our national reputation."