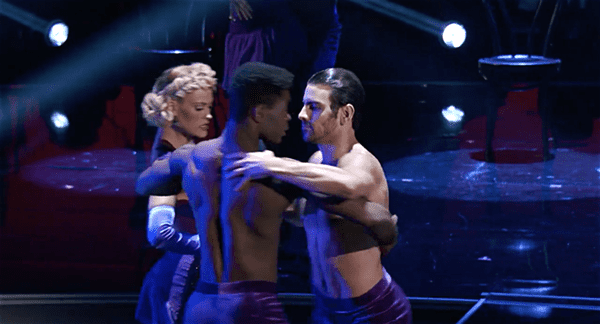 Sexually fluid America's Next Top Model winner and current Dancing with the Stars contestant Nyle DiMarco made history Monday night by being the first male star to be part of a same-sex dance on the show.
The dance took place as part of the Judge's Team-Up Challenge in which each two stars are paired together and coached by one of the show's three judges. DiMarco and his partner Peta Murgatroyd were pared with actress Jodie Sweetin and her partner Keo Motsepe to work with Judge Bruno Tonioli.
And what began as a classic dance to the "Habanera" by Georges Bizet developed into a sensual display of same-sex affection on the dance floor.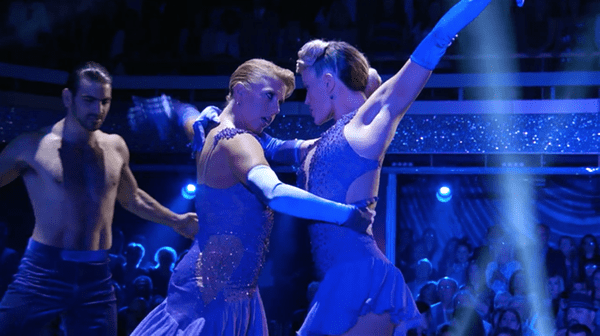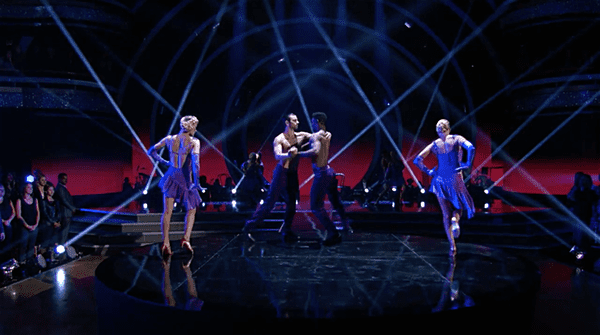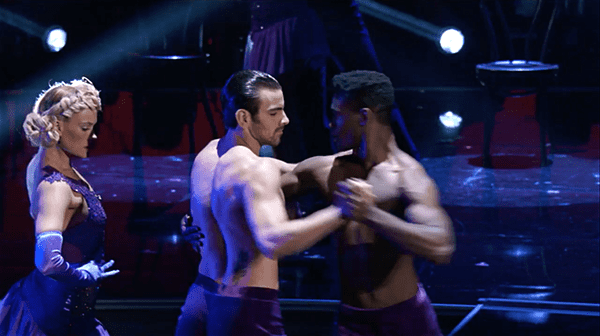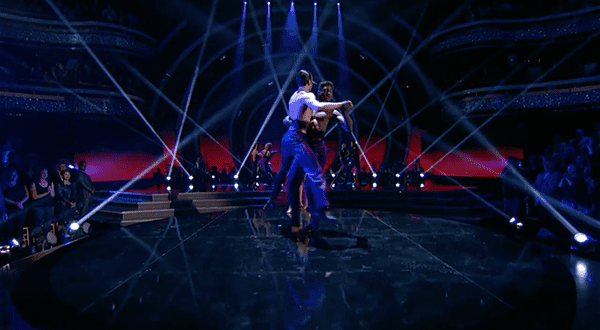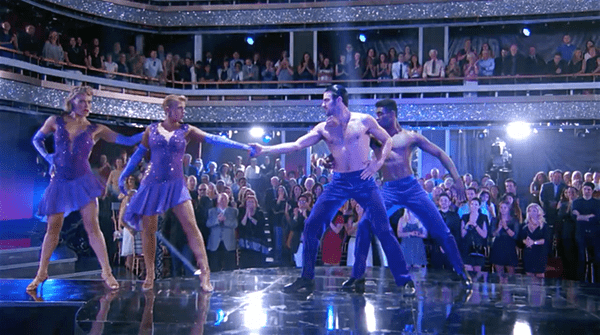 Said DiMarco of the performance, "This is a Dancing With The Stars first, having same-sex dancing."
Asked what it was like to be lifted (as opposed to the one doing the lifting), DiMarco said, "Well, it's a different experience. Usually I'm lifting Peta but… should it only be for a woman? Maybe Peeta can lift me at some stage?"
On Monday night's show, DiMarco also wowed audiences with a paso doble that included a section sans music to convey to the hearing audience what it's like for him to dance without music. That dance left judge Carrie Anna Inaba in tears.
Watch the performance, below.