I'M NOT STUPID. Donald Trump fires back at criticism from British PM David Cameron: "Well, number one, I'm not stupid, OK? I can tell you that right now," Trump said. "Just the opposite. Number two, in terms of divisive, I don't think I'm a divisive person. I'm a unifier, unlike our president now, I'm a unifier."
NO REGRETS. Ted Cruz posts long sob story video, promises to run again:
GLOBAL WARMING. April smashes temperature record: "April 2016 was the hottest April on record globally – and the seventh month in a row to have broken global temperature records. The latest figures smashed the previous record for April by the largest margin ever recorded.It makes three months in a row that the monthly record has been broken by the largest margin ever, and seven months in a row that are at least 1C above the 1951-80 mean for that month."
With Apr update, 2016 still > 99% likely to be a new record (assuming historical ytd/ann patterns valid). pic.twitter.com/GTN9sPL2D7

— Gavin Schmidt (@ClimateOfGavin) May 14, 2016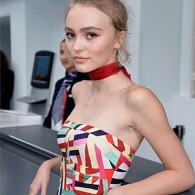 CANNES. LGBTQ women are the talk of the festival, according to the Daily Beast: "Besides [Jodie] Foster, [Kristen] Stewart, 26, is at Cannes co-starring in two films, her ex-girlfriend Soko, 30, is here with her own movie in which she stars with self-described bisexual Lily-Rose Depp, 16, and Sarah Paulson's upcoming new J.D. Salinger biopic is one of the buzziest acquisition titles at the festival. This is also the year the Cannes lesbian drama goes from tender and worthy (like 2013's Blue is the Warmest Color or last year's acclaimed Carol) to kinky with a side of psycho in the twisty Korean thriller The Handmaiden or Neon Demon."
CARS. Chinese ride-sharing firm Didi Chuxing, which Apple just made a $1 billion investment in, said to plan U.S. IPO.
MASSACHUSETTS. Boston man receives first penis transplant: "If all goes as planned, normal urination should be possible for Mr. Manning within a few weeks, and sexual function in weeks to months, Dr. Cetrulo said. Mr. Manning welcomed questions and said he wanted to speak out publicly to help dispel the shame and stigma associated with genital cancers and injuries, and to let other men know there was hope of having normal anatomy restored."
SEND MY LOVE. Adele previews new music video: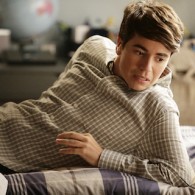 COMING BACK. The Real O'Neals was renewed for Season 2. "This marks the second comedy series renewal for ABC Studios, along with Black-ish, as ABC's sister studio is looking to grow its comedy business. This also makes for six renewed comedy series at ABC — more than any other network. All are single-camera family comedies, including the Wednesday lineup ofThe Middle, The Goldbergs, Modern Family, Black-ish, as well as Fresh Off the Boat. (ABC is yet to make a call on its Friday multi-cam comedies Dr. Ken and Last Man Standing). Since the network will also have to pick up new comedies, it may have to expand its hourlong Tuesday comedy block to two hours to accommodate all the shows."
BRANDS. Amazon is about to start selling its own lines of food, detergent, and diapers: "While some people will point out that so-called "private-labeling" is nothing new — grocery stores and big-box retailers have been increasingly pushing their in-house brands — this is a much bigger deal. That's because the growth in retail is all going to be online, and Amazon owns online. It already accounts for half of all sales growth in U.S. e-commerce."
BEDHEAD OF THE DAY. Russell Tovey.
JAKARTA POST. Portrait of a gay Indonesian.
NO OSCAR. Harrison Jeffs reedited this Charlie Rose interview of Star Wars director George Lucas into the saddest interview you've ever seen:
AVIATION. World's largest plane lands in Perth, Australia for the first time: "The Antonov An-225 Mriya, designed in the Soviet Union in the 1980s, was chartered by a resources company to transport a 117-tonne turbine. The An-225 is the longest and heaviest aeroplane ever built. It also has the largest wingspan at 88.4m."
TILT BRUSH. Paint in 3-D space with this virtual reality implement from Google: "The new app is set to revolutionize the definition of painting. With the swipe of a digital brush users wearing a connected HTC Vive headset can paint life-sized, three dimensional strokes. You can draw anything you want, even the impossible, including materials such as fire, snow and stars. How the app will be used, remains to be seen, but we can certainly see a few interesting use cases for the fashion industry. Being able to paint with textured fabrics and also to scale, can be a huge advantage over pen and paper."
MONDAY MUSCLE. South African dancer and fitness model Kyle Sellar.
https://www.instagram.com/p/BFdfu5-N7Rl/?taken-by=pt_kyle94
https://www.instagram.com/p/BFTNWTet7cb/?taken-by=pt_kyle94