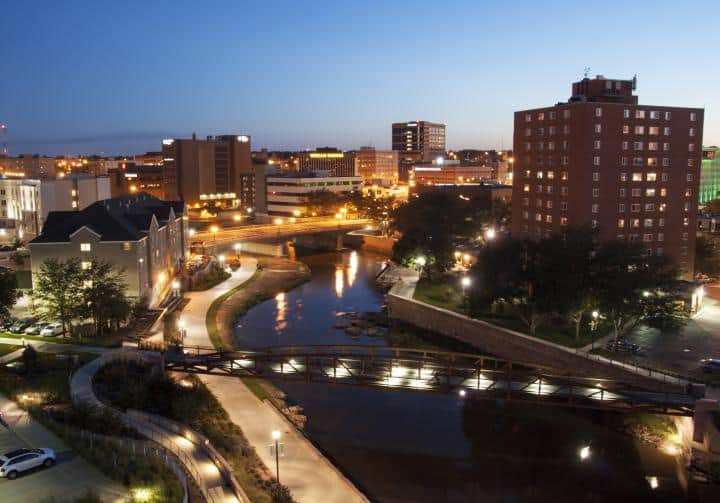 Sioux Falls may become the first city in South Dakota to ban discrimination against LGBT people.
The City Council is expected to vote May 3 on the proposal, which is currently making its way through the city's Human Relations and Human Resources offices.
Officials say the changes are designed to reflect President Barack Obama's executive order prohibiting anti-LGBT discrimination by federal contractors, as well as laws such as Title XII and Title IX, which have been interpreted by courts to include sexual orientation and gender identity.
The proposal comes on the heels of a vote by Sioux Falls residents earlier this month to add sexual orientation to the city's hiring policy.
"It's important for Sioux Falls to get on track with what's happening in the rest of the civilized country," Ashley Joubert-Gaddis, of the Center for Equality in Sioux Falls, told The Argus Leader. "It's telling that our leaders are saying we are more than just straight or LGB. We're also transgender."
Also this week, the Sioux Falls School District removed filters on its computers blocking students from accessing LGBT-oriented websites, including ItGetsBetter.org, GLAAD.org, Out.com, FreedomToMarry.org, DignityUSA.org, and CampusPride.org. While the LGBT sites were blocked, students could access the sites of anti-LGBT hate groups such as the Family Resource Council. District officials said the anti-LGBT filtering was unintentional.
"If it has an educational value and serves as a resource for students, then certainly as an educational institution you would want to provide that information to students," Kate Bartell Nowak, legal counsel for the district, told the Leader.