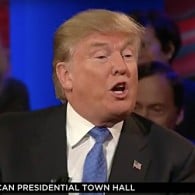 2016 ELECTION. Donald Trump – This is How Fascism Comes to America: "What these people do not or will not see is that, once in power, Trump will owe them and their party nothing. He will have ridden to power despite the party, catapulted into the White House by a mass following devoted only to him. By then that following will have grown dramatically. Today, less than 5 percent of eligible voters have voted for Trump. But if he wins the election, his legions will likely comprise a majority of the nation. Imagine the power he would wield then."
POLLS. Trump and Clinton close in battleground states. IN NBC News national poll, Hillary Clinton leads Trump by just three points: "Clinton, who remains a heavy favorite to win the Democrat nomination, leads the presumptive GOP nominee 46 percent to 43 percent among registered voters, a difference that is within the poll's margin of error of plus-or-minus 3.1 percentage points. In April, Clinton held an 11-point advantage over Trump, 50 percent to 39 percent, and had led him consistently by double digits since December."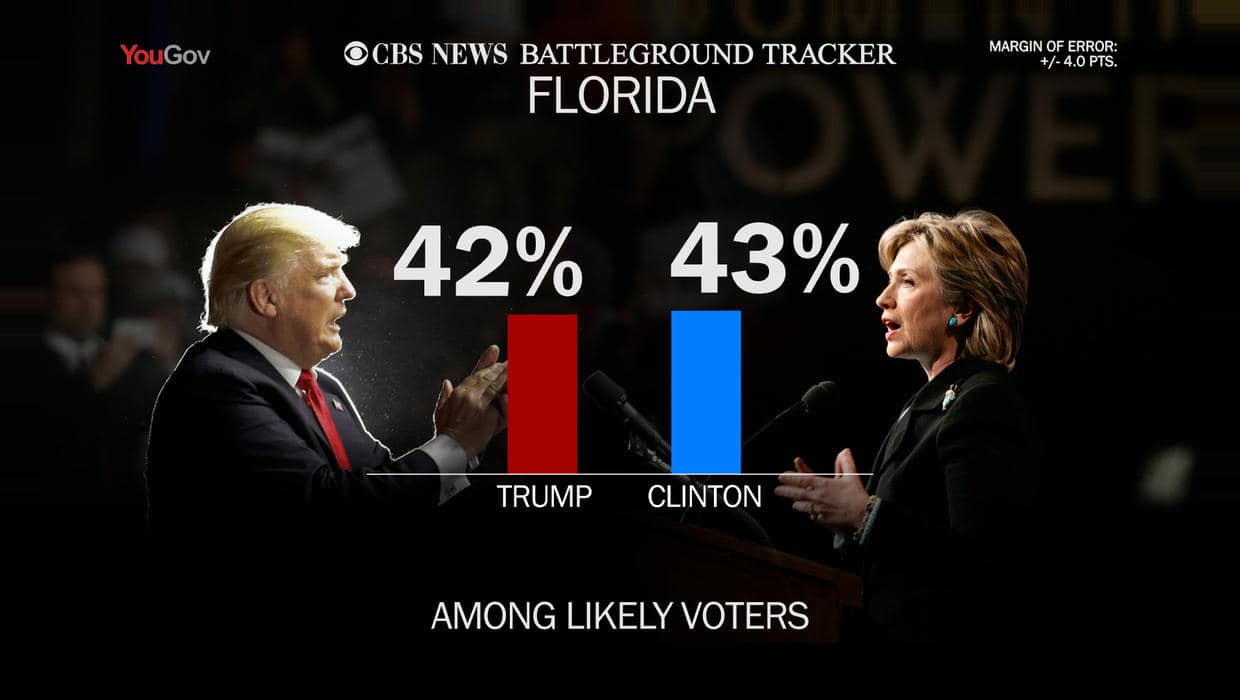 AN OPENLY GAY MAN RUNS THE ARMY. NYT salutes confirmation of Eric Fanning: "Read that sentence again and contemplate what it reveals about how much and how quickly American society has changed. Only five years ago, openly gay people were barred from serving in its armed forces. During Mr. Fanning's lengthy confirmation process, his sexual orientation was simply not an issue. That is a tribute to those who fought so hard to repeal the ban, and a measure of the nation's at times uncertain, but as yet unfailing, march toward equality."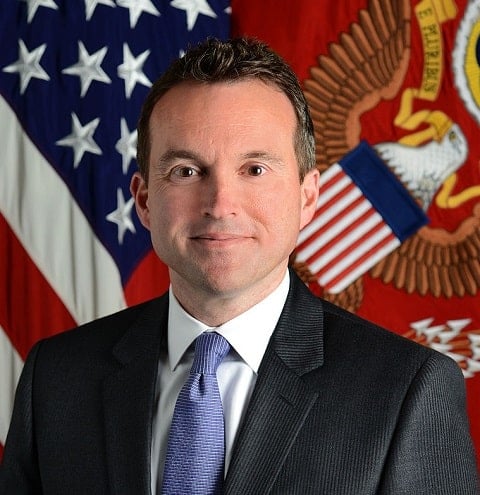 NORTH CAROLINA. 200 triathletes pull out of Ironman events: "More than 200 athletes who had registered to compete in Ironman events in Raleigh and Wilmington North Carolina pulled out when Ironman have them the opportunity to switch to other Ironman events, a move prompted by the state's controversial LGBT law known as House Bill 2 (HB2). Ironman gave race registrants the option to transfer to Ironman races in other states in 2016 if they made a request by May 9."
Here's the letter. Thanks for sending @parezcoydigo. #hb2 #Ironman pic.twitter.com/03jSboZDpl

— Heath Dotson (@heathdotson) May 5, 2016
NATIONAL SHOWDOWN. Transgender Americans see personal battle take center stage.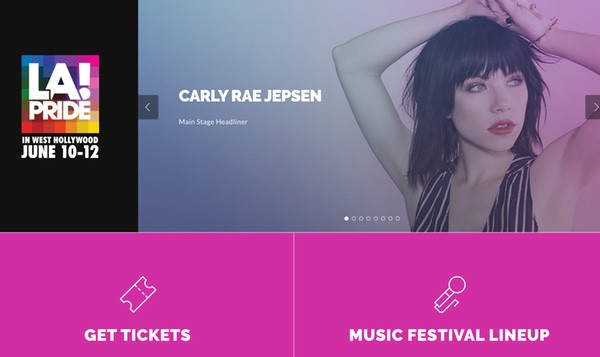 'GAY COACHELLA'. L.A. Pride blasted for selling out: "Christopher Street West this year tried to rebrand the event as a music festival, saying it was trying to appeal to millennials. It raised ticket prices and, until protests grew loud enough, shortened free events dedicated to transgender people and lesbians.   Protesters, deriding the event as a commercialized "gay Coachella," organized under the moniker #NotOurPride. 'What they have done is a blatant commercialization of Pride and a disregard of Los Angeles' LGBT community's history and legacy,' said Peter Cruz, associate director of the Asian Pacific AIDS Intervention Team, which has spearheaded the protests."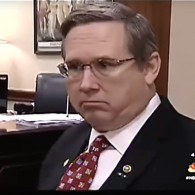 ILLINOIS. Republicans divided on gay marriage, abortion at convention: "[Mark] Kirk, facing a difficult election fight against Democratic Rep. Tammy Duckworth, has supported same-sex marriage. But as the state GOP's platform committee sought to remove previous language defining marriage as between one man and one woman, committee members were heavily lobbied by social conservatives and members of the state's Republican congressional delegation, including U.S. Rep. Peter Roskam of Wheaton. Following nearly three hours of discussion, the committee voted 10-7 with one abstention on new language that also recognizes "non-traditional families are worthy of the same respect and legal protections as traditional families."
MICHIGAN. Rocks at Hastings High School marred with anti-gay graffiti. "A lot of people were upset because the things they wrote on the rock were not OK," the Hastings student said. "They were mean slurs against gay people."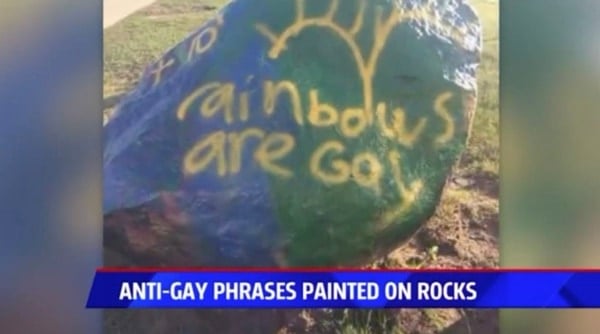 JUSSIE SMOLLETT. The Empire actor said a tweet he wrote which suggested he was leaving the show led to death threats for Lee Daniels: "I was thinking like my little core group of amazing fans would be like, 'What?' But it just went so much further. Like there were calls about it and Lee (Daniels) was getting death threats about it."
Listen 2 my words…I'll see y'all season 3. #IAintGoingNoWhere #IAintNoDumbHo #StillIRise #EmpireFinale #empire pic.twitter.com/hqo3iMV3lQ

— Jussie Smollett (@JussieSmollett) May 19, 2016
PROMISES DOWN UNDER. Labor plans gay and lesbian rights watchdog: "Labor would appoint a champion of gay and lesbian rights if it wins government, in a move that further highlights Prime Minister Malcolm Turnbull's adherence to his predecessor Tony Abbott's same-sex marriage stance. Labor on Saturday announced it would appoint a full time LGBTI Discrimination Commissioner to the Australian Human Rights Commission to "help build a more inclusive Australia". The role would cost $1.4 million over four years."
FASHION. Starbucks…sneakers?
Starbucks sneakers are here…for some reason https://t.co/K3PDOqeXOo pic.twitter.com/gK74j7oDZ5

— GQ Magazine (@GQMagazine) May 22, 2016
DOUBLE FLEX. Zac Efron celebrates his Baywatch wrap.
ARA. This is Google's modular smartphone idea. Thoughts?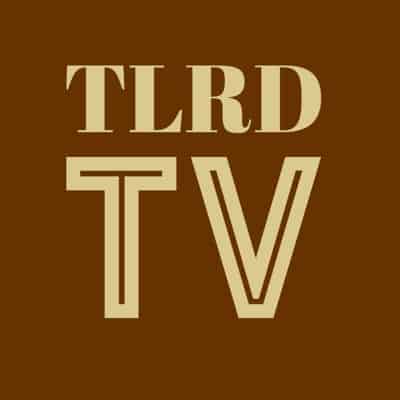 SUNDAY STUD. Trans model and this month's Attitude cover star Laith Ashley.
https://www.instagram.com/p/BFKT4hwNgZJ/?taken-by=laith_ashley&hl=en
https://www.instagram.com/p/BFhs4qetgYV/?taken-by=laith_ashley&hl=en