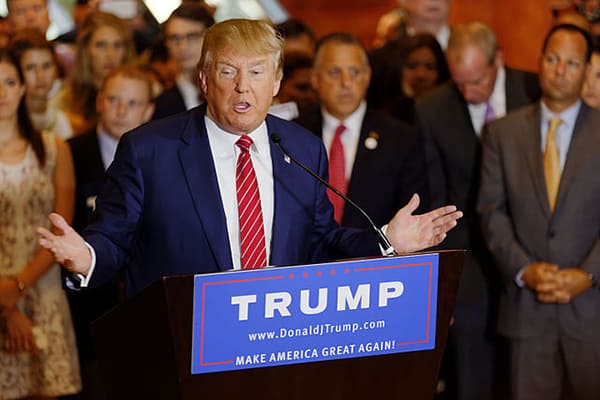 Donald Trump is working hard to make amends with the GOP's most conservative voters, who weren't exactly #teamtrump just a few months ago.
On Friday, he earned the endorsement of the National Rifle Association, slamming Hillary Clinton's stance on gun control. Last month he tweaked his opposition to North Carolina's HB2 law, just one day after voicing his objection to the legislation. And earlier this month, he warned supporters about the dangers of a possible appointment of a liberal-leaning Justice, saying that it would "destroy our nation."
True to form, on Wednesday he released a list of 11 possible nominees to fill the void left by the sudden death of gay rights foe Justice Antonin Scalia last February.
The names surely pleased the Republican Party's most hard-line conservatives: eight men and three women, all white, all heterosexual. Not all of them have ruled in LGBT cases. Some have, while others have ruled to restrict voting rights, or limit abortion rights. Most of them have clerked for the Court's most conservative Justices, like Scalia and Clarence Thomas, and all of them are affiliated with the very influential conservative legal group The Federalist Society. Of the 11 possible picks, we came up with the four most likely to win the Kim Davis Intolerance Award, whenever that is created.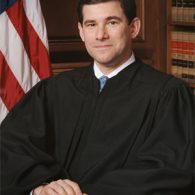 1. William Pryor, a judge on the 11th Circuit Court of Appeals. When he served as Alabama's attorney general in 2003, he wrote an amicus brief defending Texas's antigay sodomy law in Lawrence v. Texas, comparing homosexuality to prostitution, adultery, necrophilia, bestiality, possession of child pornography, and even incest and pedophilia. Lambda Legal called him the "most demonstrably antigay judicial nominee in recent memory," and opposed his nomination to the 11th Circuit Court of Appeals in 2005. Pryor also changed his vacation plans to avoid being at Disney during gay days, according to former HRC President Cheryl Jacques.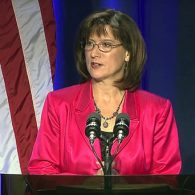 2. Diane Sykes, a judge on the 7th Circuit Court of Appeals, has argued that an anti-LGBT student group, the Christian Legal Society, did not violate Southern Illinois University's School of Law's anti-discrimination policies by denying membership to people who "engaged in or affirmed homosexual conduct." In Christian Legal Society v. Walker, Sykes denied that CLS engaged in discrimination, Think Progress notes, because "it made an exception to its policies for LGBT people who refrained from having sex." And so, Sykes opined, CLS should still be recognized as an official campus group and keep receiving public funding.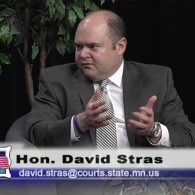 3. David Stras, Associate Justice of the Minnesota Supreme Court, was among the court majority who opposed the assignment of a new title for a 2012 constitutional amendment against marriage equality. Instead of "Recognition of Marriage Solely Between One Man and One Woman," Minnesota's Secretary of State Mark Ritchie had proposed "Limiting the Status of Marriage to Opposite Sex Couples," but conservative lawmakers feared the new title would make voters more likely to vote against the amendment. Stras and the court majority sided with the lawmakers, and the title wasn't changed.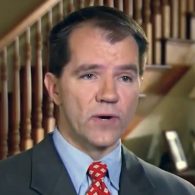 4. Don Willett, Texas Supreme Court Justice, likes to make jokes on social media and criticizes Trump regularly. Perhaps not unsurprisingly, he has also used Twitter to mock marriage equality, tweeting early last year that he could "support recognizing a constitutional right to marry bacon." Willlett also retweeted FOX News' tweet about a transgender student in California who joined the girls' softball team adding: "Go away, A-Rod."
I could support recognizing a constitutional right to marry bacon. pic.twitter.com/HKPW6tE4H6

— Judge Don Willett (@JusticeWillett) April 30, 2015
https://twitter.com/JusticeWillett/status/434474201638920192?ref_src=twsrc%5Etfw
The other (very conservative) jurists on the list are: Steven Colloton and Raymond Gruender, both judges on the 8th U.S. Circuit Court of Appeals, Thomas Hardiman, a judge on the 3rd Circuit Court of Appeals, Raymond Kethledge, a judge on the 6th Circuit Court of Appeals; Allison Eid, Justice of the Colorado Supreme Court; Joan Larsen, justice of the Michigan Supreme Court; and Thomas Lee, Associate Chief Justice on the Utah Supreme Court.
(Trump photo: Michael Vadon Wikimedia Commons)