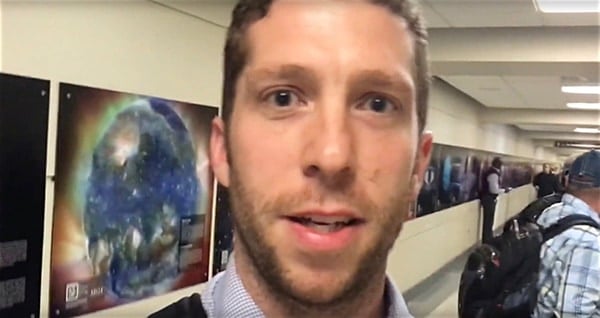 We've all been there but the problem is getting worse – the massive TSA security lines at the nation's airports. One frustrated traveler at Chicago's Midway airport illustrated the problem by shooting video of the line he had to endure, and the footage is going viral.
"Oh no, we're just getting started," says Sean H, as he snakes around corner after corner in a seemingly endless labyrinth filled with passengers and their bags.
The clip comes at a time when the TSA is facing increased scrutiny over poor performance, and threats from airports to replace it with private contractors:
Last week, the Port Authority of New York and New Jersey suggested it would replace the US Transportation Safety Administration with private contractors if it did not improve its "abysmal" performance. The Port Authority's letter to the TSA echoes sentiments expressed in a similar letter in February by Hartsfield-Jackson Atlanta International Airport, the nation's busiest airport. The Port Authority, which operates the JFK International and LaGuardia airports in New York and Newark Liberty International in New Jersey, is urging the TSA to increase resources for its security-screening services.
The House Oversight Committee on Thursday held a hearing with the head of the TSA about poor performance:
"I share your concerns," he said. "I hold those who violate standards accountable."
The agency has come under fire recently for increasingly long security lines at airports. Many airlines say the increase in wait times has caused passengers to miss flights. And some airports, frustrated by the performance of the T.S.A., say they are considering switching to private screeners.
Mr. Neffenger said the long lines were a result of staffing shortages and higher-than-forecast passenger numbers.
Watch the video, which has been viewed nearly 1 million times in 24 hours: