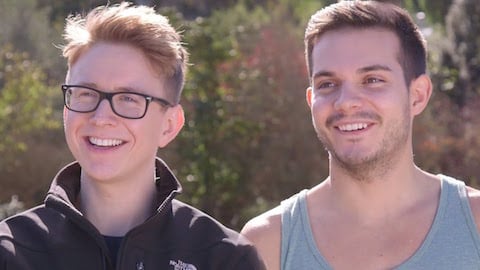 Check out our weekly guide to TV this week, and make sure you're catching the big premieres, crucial episodes and the stuff you won't admit you watch when no one's looking.
Everyone wants to be the fun parent, but Pat (Jay R Ferguson) takes it to a whole other level on The Real O'Neals Tuesday at 8:30 p.m. Eastern on ABC. Meanwhile, Kenny (Noah Galvin) hits it off with another mom, making Eileen (Martha Plimpton) jealous.
Netflix enters the late-night talk show game with Chelsea, hosted by Chelsea Handler, premiering Wednesday at 3 a.m. Eastern. New episodes will hit the streaming service on Wednesdays, Thursdays and Fridays and feature a globetrotting view of the world we live in today.
What's the fallout going to be following the epic custody showdown last week between Callie (Sara Ramirez) and Arizona (Jessica Capshaw)? Find out on this week's Grey's Anatomy Thursday at 8 p.m. Eastern on ABC.
https://www.youtube.com/watch?v=7DLQvdPP6Nw
Gay vlogger Tyler Oakley and his partner Korey Kuhl are still in the running, so to speak, on The Amazing Race. The final three pairs need to leap off a 150-foot-tall building in Santa Barbara before a winner can be crowned Friday at 8 p.m. Eastern on CBS.
Lady Sansa (Sophie Turner) finally arrives at Castle Black on Game of Thrones, Sunday at 9 p.m. Eastern on HBO. Hopefully her half-brother, Jon Snow (Kit Harington), hasn't packed up all his fabulous fur capes and left just yet.
What are you watching this week on TV?