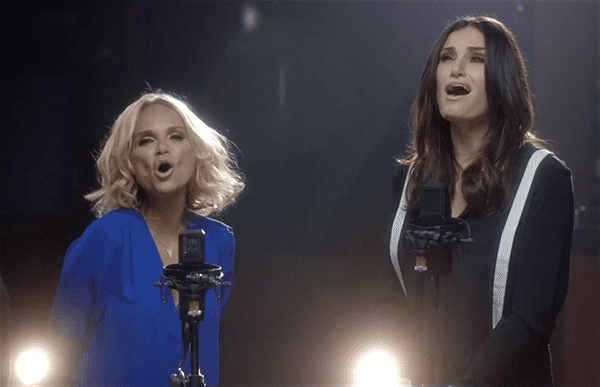 Kristin Chenoweth and Idina Menzel have reunited to celebrate the 12th anniversary of their Broadway smash Wicked with a special duet.
The pair originated the roles of Glinda (nee Galinda) and Elphaba, respectively. Menzel won a Tony award for her performance in the blockbuster.
Chenoweth and Menzel fittingly commemorated the anniversary with a rendition of "For Good", a song from Wicked whose lyrics say it all: "Because I knew you, I have been changed for good."
A video of their new performance of "For Good" was first shown at Second Stage Theatre's gala honoring Wicked producer David Stone on Monday…
The number marks the first time Menzel, 44, and Chenoweth, 47, have performed together since they hung up their broom and wand after the 2004 Tony Awards.
Watch the emotional performance, below.