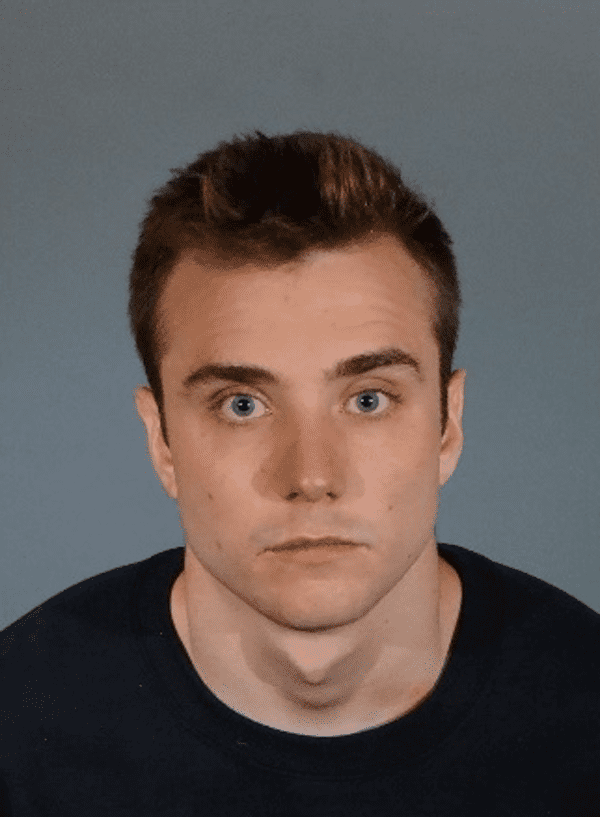 YouTuber Calum McSwiggan and friends who posted in support of his claims he was attacked in an anti-gay hate crime tweeted last night after the L.A. County Sheriffs Department (LACSD) said McSwiggan had been arrested for vandalism and been observed trying to harm himself inside a jail cell.
Said the LACSD in its statement,
The Los Angeles County Sheriff's Department has an affirmative duty to fully investigate all assaults and reports of violence in our community.  Deputies from West Hollywood Station responded to and investigated the report by Calum McSwiggan that he was assaulted by three males after leaving a local nightclub early Monday morning.  Responding deputies were unable to substantiate the assault.  Mr. McSwiggan, who had no visible injuries, was subsequently arrested after deputies observed him vandalizing a car in the 8900 block of Santa Monica Boulevard.  After being booked and photographed, Mr. McSwiggan was placed into a cell by himself at West Hollywood Station.  Mr. McSwiggan was then observed injuring himself with the handle and receiver to a payphone inside the cell.  Medical personnel were summoned and Mr. McSwiggan was transported to a local hospital for treatment.  Mr. McSwiggan's booking photo was taken prior to deputies seeing Mr. McSwiggan injuring himself.  That booking photo is attached [above].
McSwiggan said, in a social media post earlier, McSwiggan had written: "With three broken teeth and six stitches in my forehead, I've never felt so terrified to be a gay man in the public eye…The authorities should have been there to help and protect me but instead they treated me like a second class citizen."
McSwiggan and friends tweeted after the sheriff's statement came out that they had a court date and had been advised not to speak:
I've been told to say nothing before court tomorrow but staying silent here is killing us. If you're a friend just DM me for the truth.

— Calum McSwiggan (@CalumMcSwiggan) June 29, 2016
https://twitter.com/RiyadhK/status/747951214793371652
https://twitter.com/melaniietweets/status/747943010915123200
Check back to Towleroad for updates on this story.