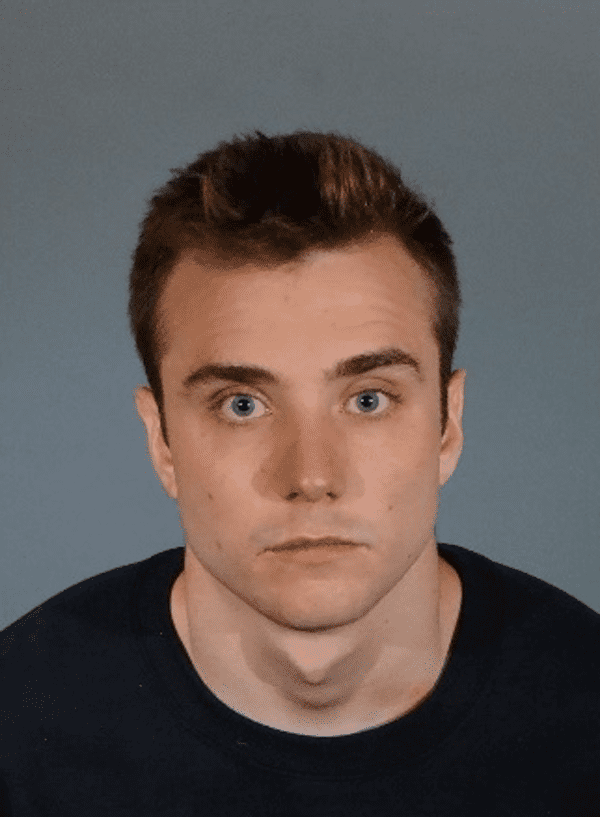 Towleroad has confirmed that gay vlogger Calum McSwiggan was arrested in West Hollywood early Monday morning by Los Angeles County Sheriffs for vandalism. In a press release issued Tuesday, the L.A. County Sheriffs Department (LACSD) also said they have been unable to find any evidence to confirm McSwiggan's claim that he was attacked by three men.
As we previously reported, McSwiggan took to social media on Monday to report that he was assaulted after being separated from his friends when he left a gay nightclub in West Hollywood. McSwiggan, who is based in the UK, was in Southern California to attend VidCon, an annual conference popular among YouTubers and their fans. McSwiggan shared a photo of himself in hospital appearing badly bruised.
Wrote McSwiggan, "With three broken teeth and six stitches in my forehead, I've never felt so terrified to be a gay man in the public eye." Fellow vlogger RiyadhK, who was out with him that night, confirmed McSwiggan's account of how events unfolded and added that McSwiggan was specifically targeted.
A report from Wehoville then brought into question the veracity of McSwiggan's claims. In a press release issued on Tuesday, the LACSD confirmed that report.
McSwiggan had accused the sheriffs of mistreating him, writing, "The authorities should have been there to help and protect me but instead they treated me like a second class citizen."
LACSD, however, tells a different story, saying that they tried to help McSwiggan by taking him to a hospital after he began to harm himself while in custody. Said the LACSD in its statement,
The Los Angeles County Sheriff's Department has an affirmative duty to fully investigate all assaults and reports of violence in our community.  Deputies from West Hollywood Station responded to and investigated the report by Calum McSwiggan that he was assaulted by three males after leaving a local nightclub early Monday morning.  Responding deputies were unable to substantiate the assault.  Mr. McSwiggan, who had no visible injuries, was subsequently arrested after deputies observed him vandalizing a car in the 8900 block of Santa Monica Boulevard.  After being booked and photographed, Mr. McSwiggan was placed into a cell by himself at West Hollywood Station.  Mr. McSwiggan was then observed injuring himself with the handle and receiver to a payphone inside the cell.  Medical personnel were summoned and Mr. McSwiggan was transported to a local hospital for treatment.  Mr. McSwiggan's booking photo was taken prior to deputies seeing Mr. McSwiggan injuring himself.  That booking photo is attached [above].