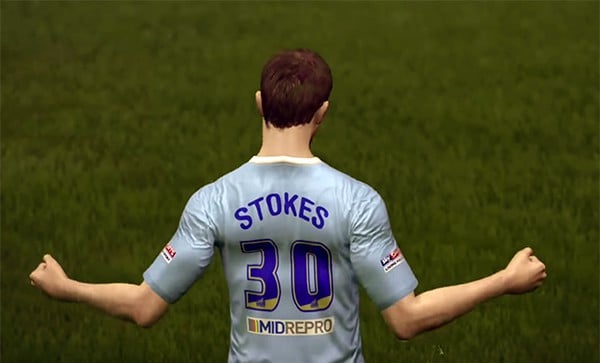 An English soccer player who posted a homophobic remark on Twitter received a one-match suspension and will have to pay a £1000 fine (approx. $1430) to the English Football Association (FA). He will also have to attend an FA education course.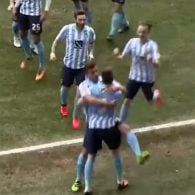 25-year-old Chris Stokes, who plays for the Coventry City in England, apparently didn't like a match between Chelsea and Tottenham he watched in May and decided that Twitter was a good place to vent. He called the players a "bunch of faggots".
Coventry City wasn't a big fan of the remark and opened an internal investigation. It didn't go well for the defender.
Friday, the club posted on its website that Stokes was "charged for a remark he made which was abusive and/or insulting and/or improper. It was further alleged that it was an "Aggravated Breach" as it included a reference to sexual orientation." It concluded stating that "Coventry City FC expect the highest level of professionalism from our players as we're a family club and we want our players to act as role models in the Coventry and Warwickshire community".
The club also announced it on Twitter:
NEWS: Chris Stokes receives FA charge of one-match ban and fine. More: https://t.co/UODxCQ49gi. #PUSB pic.twitter.com/RNXppPqvMv

— Coventry City (@Coventry_City) June 10, 2016
Stokes claims he had no idea that the term was homophobic or offensive, of course. He quickly tried to fix the situation with two follow-up tweets, as reported by the Gay Star News:
I'd like to apologise for a term used in an earlier tweet. I didn't realise what the term meant and was shocked when people pointed it out.
— chris stokes (@stokesy1991) May 2, 2016
It's unacceptable and it won't happen again, I am very sorry if I've caused offence to anyone.
— chris stokes (@stokesy1991) May 2, 2016
Soon after that, he deleted his account:
#RIP @stokesy1991 – he no longer exists according to Twitter #pusb 😭 pic.twitter.com/PZnA5eXNRc

— iiSteveJonesii (@iiSteveJonesii) May 6, 2016
In February, Ivory Coast-born player Serge Aurier was suspended indefinitely by his team Paris Saint-Germain after using homophobic language to insult his coach.