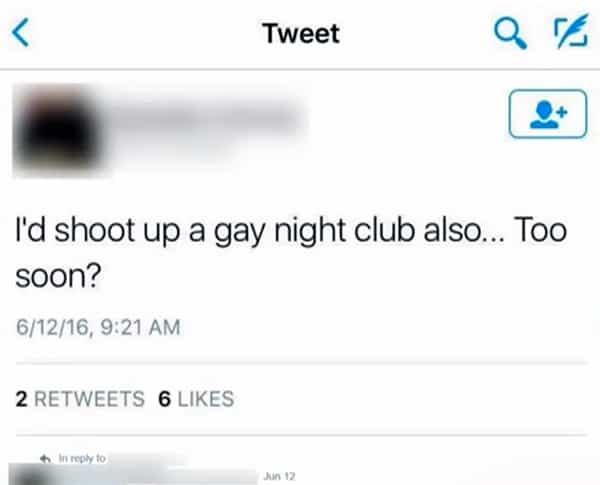 A Florida high school student tweeted he'd "shoot up a gay night club" just hours after the Pulse shooting, Action News Jax reports.
It's unknown if the student from the Clay County high school was disciplined in any way. The county's school district wouldn't comment on disciplinary actions against students, but did notify law enforcement agents after learning of the incident. According to the district's policy, the school needs to notify police of any potential threats made by students.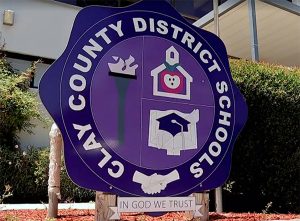 The student has since regretted the incident and called it an "immature joke", but that wasn't enough for parent Daniel Barkowitz: "Can we honestly look at our Clay County schools and say that we aren't teaching the same hatred?" he said. "Can we honestly say that we are teaching love rather than hate?"
Barkowitz is the father of Caro, president of the gay-straight alliance at Fleming Island High School.
Clay County Schools are known for their homophobic views. Its superintendent Charlie Van Zant has been very vocal against his opposition to President's Obama transgender student mandate. In May he  said on a statement posted on YouTube that the "directive from the Obama administration does not carry the force of law, and you can be assured that we will not allow this intrusion by the federal government into your child's school life."
Clay County is located about 130 miles north of Orlando.
h/t Action News Jax