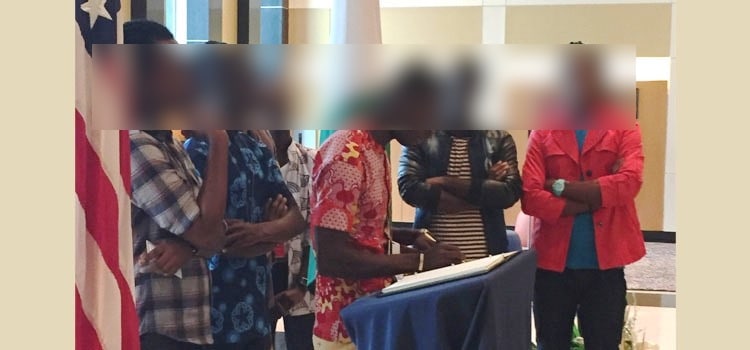 A group of gay men in Ivory Coast, Africa have been forced to flee their homes in fear for their safety after the U.S. Embassy published a photo of them signing a condolence book for victims of the June 12 massacre at the Orlando LGBT Pulse nightclub.
The photo, published on the embassy's website, shows the faces of six men with the caption "LGBTI community signing the condolence book." It was taken at the embassy on June 16, the same day Prime Minister Daniel Kablan Duncan and other officials signed the book in honor of the 49 people killed in the Orlando attack.
The photo, which is published above with the identities of the men redacted, is still available on the U.S. Embassy website because "the embassy had received no requests to take it down," according to the AP.
The men, who were not told the photo would be published, report being assaulted and 4 of 6 pictured in the photo have fled their homes "under pressure from family and friends who had been unaware of their sexual orientation."