CALIFORNIA. Bear spotted taking a dip in La Canada Flintridge.
https://www.facebook.com/ABC7/videos/10153604173822452/
LEMONADE. Designer Rachel Roy (rumored to be 'Becky with the good hair') reportedly left the CFDA Awards once she realized Beyoncé was there.
ELECTION 2016. How Hillary Clinton made history not just for women yesterday but also for LGBT people: "…what many do not realize is that Clinton was led to that milestone by Robby Mook, the first openly gay campaign manager of a major presidential campaign in U.S. history. And not only did Clinton nod to the LGBT community in her speech, she included two transgender women in her victory video, watched by millions before she came onstage."
ELIZABETH WARREN. The Massachusetts Senator is prepared to endorse Hillary Clinton: "An endorsement of Clinton could come within a week or two, one of the sources said. Clinton has been appealing for Democratic Party unity. On Twitter over the weekend, Warren echoed that call and emphasized the importance of the party coming together to beat Trump."
RIP. Cassandra Butts, whose nomination as a U.S. Ambassador was blocked by Senators Ted Cruz and Tom Cotton over "unrelated political disputes", has died at 50: "Cassandra Q. Butts, 50, died of undiagnosed leukemia at her home in Washington, D.C., on May 25. She was a member of an informal group of Obama advisers sometimes called the 'Sisterhood' and served at one point as deputy White House counsel."
TERROR. 4 were killed in a terrorist attack on a shopping center in Tel Aviv. 2 shooters, who were disguised as Orthodox Jews, have been arrested: "Two Palestinian gunmen opened fire near a popular open-air market in central Tel Aviv on Wednesday night, killing four Israelis and wounding at least five others before being detained, Israel police said."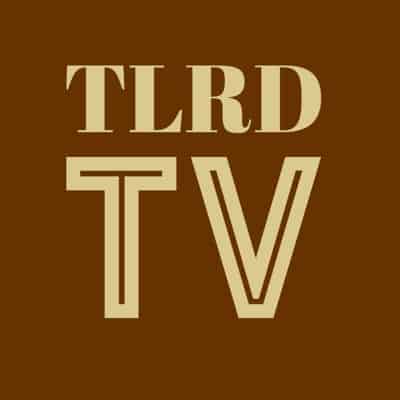 NBA. Charles Barkley doubles down on opposition to North Carolina hosting the All-Star Game because of HB 2: "Barkley made his remarks on the 'Dan Patrick Show,' after being asked, 'Will you consider boycotting the All-Star Game?' 'Yes,' Barkley responded. 'I told my boss, I don't want to act like I'm jumping on a sword, but I've talked to Adam Silver, we need to move the All-Star Game,' he said, speaking of the NBA Commissioner."
PAUL RYAN. Dramatic floor fights over LGBT rights amendments on spending bills leads Speaker of the House Ryan to "crack down" on "Democrats' ability to win floor votes on hotly contested issues […]": "Ryan is turning his back on a promise that he would safeguard lawmakers' rights to take on a range of contentious issues when the House debated annual spending bills."
HAMILTON. Incredible 360 degree video of the cast singing "Wait For It" (must watch on Chrome or Firefox only).
https://www.facebook.com/CBS/videos/10153697913653997/?__mref=message_bubble
TRANS MILITARY. LGBT rights groups angry that Pentagon hasn't rolled out new transgender service member policy: "Pentagon press secretary Peter Cook told reporters this week that Carter would make an announcement 'soon.' 'There continues to be progress on that front, even in the last few days,' he said at a briefing Monday."
HB 2. UNC system President Margaret Spellings blasts the bill: "You all would be mistaken if you thought we were not concerned about the kind of chill this is having as it relates to the climate, the culture, the goodwill that we attempt to engender on university campuses as it relates to free expression, diversity and ability to recruit students and faculty of all types from all over the world."
GAME OF THRONES. Season finale will be longest in show history–69 minutes long. 
SCIENCE. 4 new elements on the periodic table of elements have been given names.
https://www.facebook.com/newscientist/videos/10154314738694589/?permPage=1
HUMP DAY HOTTIE. Raj.
https://instagram.com/p/BGGXUUwNvMs/
https://instagram.com/p/BGBa0NENvN1/
https://www.instagram.com/p/BC0sr6GtvEr/