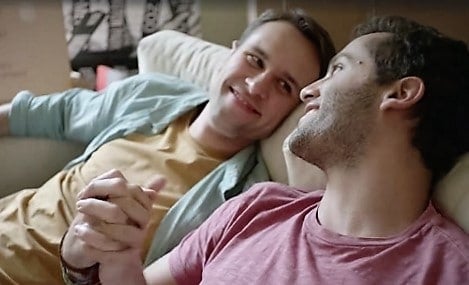 Colgate has aired the first ad in Mexico to feature a gay couple.
The #SmileWithPride campaign comes just weeks before Pride celebrations in Mexico are due to start.
#COLGATE SE UNE AL #PRIDE2016 CON SU APUESTA DE PUBLICIDAD INCLUYENTE #SMILEWITHPRIDE EN MEMORIA DE #GINOLUCERO pic.twitter.com/7vKTCpRLC4

— Sebas (@Seba_Argentina) June 8, 2016
Zocaldo reports:
"In the spot, a grandfather and his grandson decide to help their new neighbors, a gay couple, to move a chair [into their new home]. 'Sometimes you just need a smile,' says the commercial, while showing the two new neighbors hold hands and stand in their new home."
Last month, Mexican President Enrique Peña Nieto called for the legalization of gay marriage nationwide. However, last week Mormon church leaders issued a directive that members in Mexico should oppose any efforts to legalize same-sex marriage.
@Colgate Awesome to see a commercial that just wants my husband and I to be happy @DavidJBaumann #SmileWithPride pic.twitter.com/w4QsZo2guA

— Lee Tyler Baumann (@LeeTylerBaumann) June 9, 2016
https://twitter.com/XSageNAX/status/740635449425682432
https://twitter.com/Arturoconache/status/740734297452118016
Just saw @Colgate's #smilewithpride commercial and I love it! #pride #lovewins

— Ricky B. (@rickybaeza91) June 8, 2016