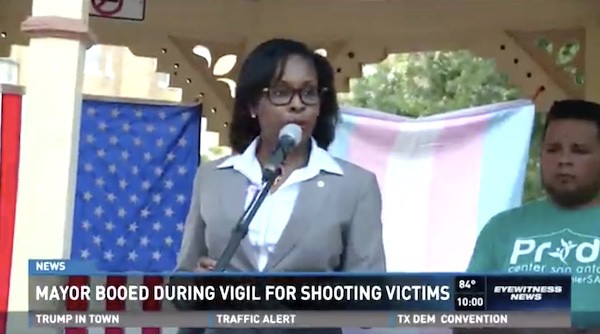 About a dozen LGBT activists protested anti-gay San Antonio Mayor Ivy Taylor's appearance at a vigil for the victims of the Orlando terror attack on Thursday night.
"I'm here with you tonight to pray as we mark the loss and the hurt of so many innocent people," Taylor said before she was interrupted by an audience member who shouted, "You're part of the hurt!"
"Shame on you, Ivy Taylor!" another man yelled.
Taylor voted against the city's 2013 ordinance prohibiting anti-LGBT discrimination, later calling it a "waste of time." The vigil marked her first appearance at an LGBT event since taking office.
The vigil was organized by San Antonio's Pride Center, and plans for the protest drew mixed reactions prior to the event.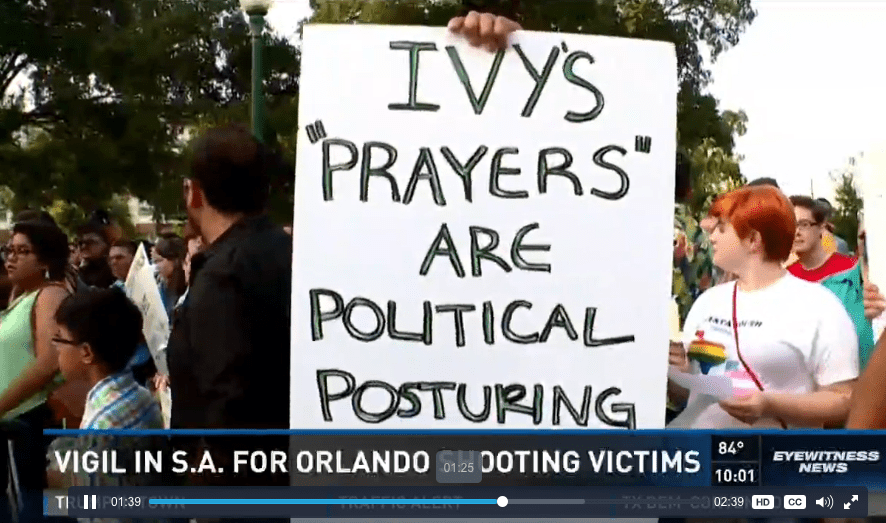 After the vigil, Taylor told KENS-TV: "Just because I may not agree on whatever, that doesn't mean that I don't believe that what happened was absolutely horrific, terrible and wrong."
Asked whether she regrets any of her anti-LGBT votes, Taylor said: "I came here tonight to pray and not to talk politics."
Watch KENS-TV's report below.