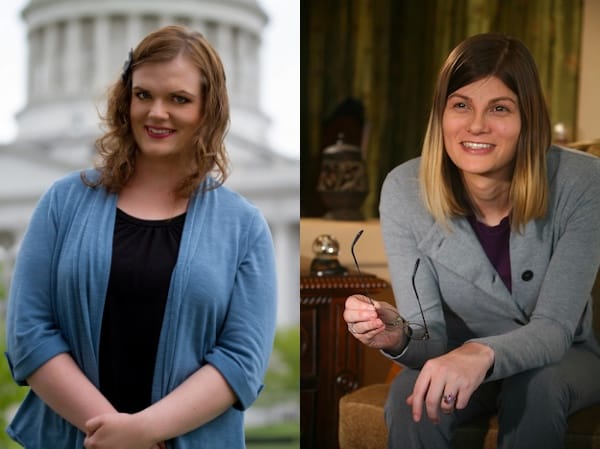 For the first time ever, two transgender women (both named Misty) have won their Democratic primaries and will run for Congress in their respective districts in Utah and Colorado.
The Salt Lake Tribune reports:
Misty K. Snow is the first transgender nominee from a major party to run for a U.S. Senate seat and she shares the distinction of being the first transgender person to run for Congress. Misty Plowright, a transgender woman, claimed the Democratic nomination in Colorado's conservative 5th House District on Tuesday.
In unofficial primary returns, Snow had a 59.5 percent to 40.5 percent lead over Jonathan Swinton.
A marriage therapist, Swinton is 35 years old and Mormon. He described himself as a conservative Democrat who sought to govern as a centrist, similar to former Rep. Jim Matheson and Doug Owens, who is running against Rep. Mia Love, R-Utah, for the second time.
Snow jumped in the race shortly before the filing deadline because she wanted to offer an alternative to Swinton. And while Swinton led in the state convention, Snow notched enough support to force a primary, largely by criticizing Swinton for advocating for limits to abortion rights.
Snow will face tea party favorite Sen. Mike Lee in Utah this November. Plowright, also a Democrat, will face Rep. Doug Lamborn.
Plowright, who is 33 years old and works in IT, was similarly successful in her district, located near Colorado Springs, Colorado. She earned the Democratic nomination there by winning more than 13,000 votes while her opponent earned just over 9,600.