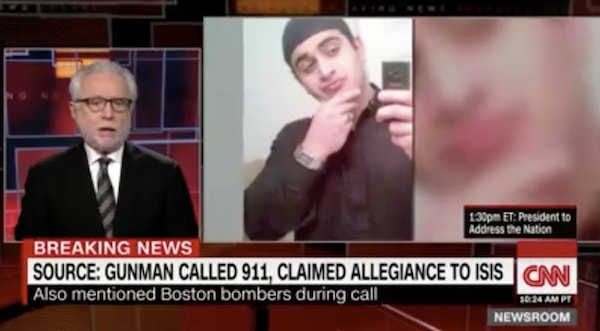 Orlando shooter Omar Mateen, who killed 50 people and injured 53 others at Orlando's gay Pulse nightclub overnight, called 911 and pledged allegiance to ISIS and mentioned the Boston bombers, according to reports from CNN, MSNBC and Reuters.
The gunman who opened fire at a gay nightclub in Florida early Sunday, shooting over 100 people, had called 911 moments before to pledge allegiance to the leader of ISIS, law enforcement sources told NBC News.
Shooter Omar Mateen, 29, appeared to be a follower of ISIS propaganda and referenced the Tsarnaev brothers, who carried out the Boston Marathon bombings in 2013, at the scene, sources said.
Developing…