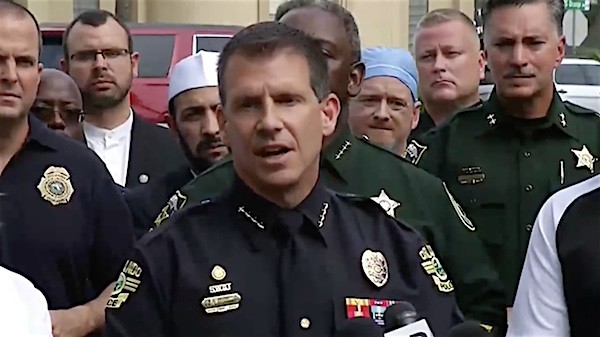 Orlando Mayor Buddy Dyer announced at a press conference this morning that the number of casualties of the shooting at the Pulse gay nightclub had risen to 50. This makes it the deadliest mass shooting in American history, the worst terrorist attack on American soil since 9/11.
50 dead in LGBT nightclub attack. Perspective:

Va Tech: 32
Sandy Hook: 27
San Bern: 14
Fort Hood: 13
Navy Yard: 12
Aurora: 12
Charleston: 9

— Gary Armstrong (@vanityman) June 12, 2016
Follow our full coverage here.
"There were more victims inside than originally thought," police official says; 50 dead https://t.co/J54RiATgwT https://t.co/7HbpYDqxcM

— CBS News (@CBSNews) June 12, 2016