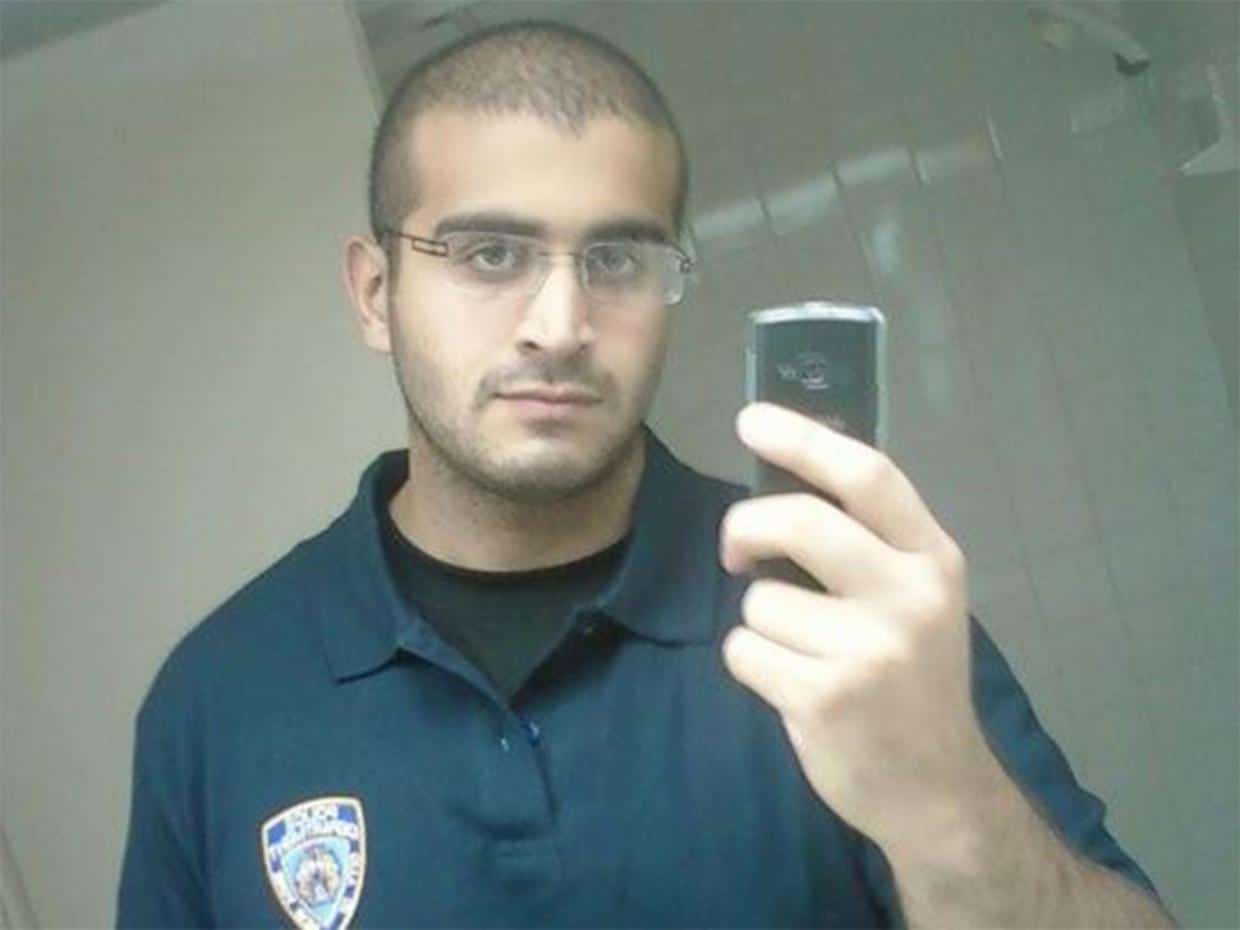 Siddique Mir Mateen, the father of Omar Mateen, who killed 50 and wounded 53 in Orlando on Sunday, says he apologizes for his son's actions, and guarantees he does not know what led his son to inflict such pain.
Mateen said in a video posted on the Washington Post website that he had just seen his son on Saturday morning, hours before the tragic events that unfolded on the early hours of Sunday morning at the Pulse in Orlando. He said he never saw any signs that something could be wrong with him. "He was well-behaved, [his] appearance was perfect," he said about the last time he saw his son. He also described him as a "well-educated" American-born citizen, who was born to a "very well-to-do" family, and "had a lot of love and care."
How can a "well-behaved" person who didn't seem worried or perturbed go on such a deadly rampage? Siddique's relationship with his son might gives us some clues.
When news started to break and before we even knew the extent of the tragedy, the father told NBC News that "This had nothing to do with religion." Mateen said that a couple of months ago he was in downtown Miami with his son and grandson, and they saw two men showing affection, which made the gunman very upset: "Look at that. In front of my son, they are doing that," he recalled. 
Early Monday morning he posted a video on Facebook saying that his son was well-educated and respectful to his parents, and that he was "not aware what motivated him to go into a gay club and kill 50 people." He said he was saddened by his son's actions during the Muslim holy month of Ramadan and added: "On the topic of hamjensbazi (a derogatory term for 'gay'), punishment and the things they do, God will give the punishment."
The magazine The Week explains that the Persian language has two different words for homosexuality:
The LGBT community uses hamjens-garai (literally, "the state of being interested in the same sex") while the government and state media use the term hamjens-bazi, which has a derogatory connotation as someone who "plays" with people of the same sex. The closest, but not universally agreed upon translation is "faggotry."
On Sunday, about a dozen of the videos that Siddique Mir Mateen posted to YouTube between 2012 and 2015 were uncovered. He speaks in Dari on them and it appears he is attempting to be funny. The AP reported that a former Afghan officer said that the show was filled with "anti-US tirades." In one episode, he even professes to hold allegiance to the Taliban.
Sitora Yusify, Omar Mateen's ex-wife described him as "mentally unstable and mentally ill" and "disturbed," The Washington Post reported. 
She elaborated even further when speaking to Good Morning America on ABC: He was a "sick person", a man full of hatred who would regularly beat her.
"He would extend his anger towards a certain culture, homosexuality. There were definitely moments he would show his intolerance towards homosexuals."
A former co-worker agrees. Daniel Gilroy described Mateen to the L.A. Times as "unhinged and unstable." He said that he had "complained multiple times that he was dangerous, that he didn't like blacks, women, lesbians and Jews," and that he'd always use slurs against them. "You meet bigots," Gilroy said, "But he was above and beyond. He was always angry, sweating, just angry at the world."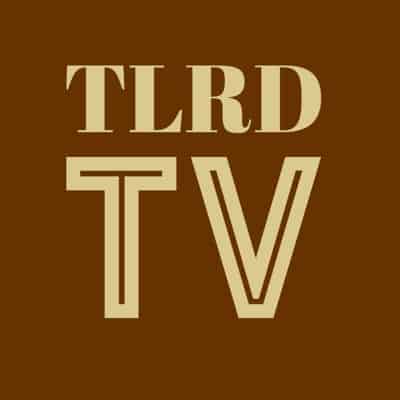 Still in shock like all of us, but perhaps even more astonished was former friend of Mateen's named Samuel King.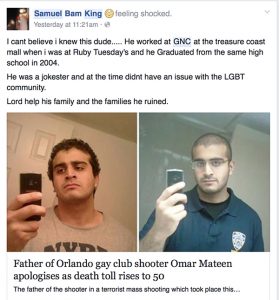 They were one year apart in high school, and they also worked in the same shopping mall when growing up. When King heard about the news, he posted his disbelief on Facebook: "I can't believe i knew this dude…. He worked at GNC at the treasure coast mall when i was at Ruby Tuesday's and he Graduated from the same high school in 2004," he wrote. "He was a jokester and at the time didn't have an issue with the LGBT community." 
King told The Daily Beast that he saw none of that homophobia. Quite the opposite: He said Mateen knew that he and many of his co-workers at Ruby Tuesday were gay, and didn't seem to have a problem with it.
"That's the thing that's pinning me to the wall the most, that it was a gay nightclub," King said. "Because he would come into the [the restaurant] and laugh with us." King said Mateen might have even seen a drag show or two.