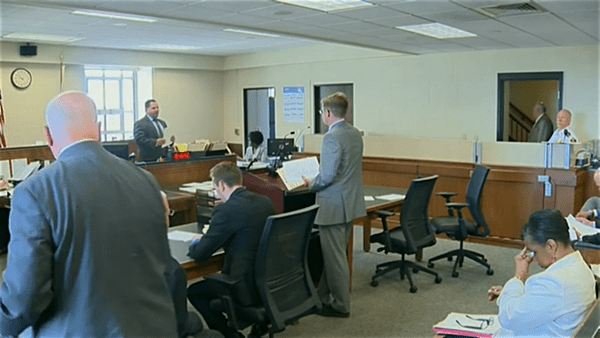 The attorney for a suspect accused of drugging and robbing several older gay men in Boston claims the victims only reported the crimes because they had "relationship regret" and "buyer's remorse."
Riccardo D'Orsainville, 51, is accused of drugging his victims in 2013 before stealing their artwork, jewelry, electronics and designer clothes. He pleaded not guilty Wednesday to charges of kidnapping, poisoning, larceny and receiving stolen property, and his bond was reduced from $250,000 to $100,000.
NEW: Riccardo D'Orsainville. "Conman" accused of drugging/robbing wealthy gay men in Boston area. pic.twitter.com/aKzdXbkWHL

— Ted Daniel (@tvnewzted) May 10, 2016
From The Boston Globe:
Authorities have said D'Orsainville passed himself off as a wealthy European, and contacted one of the victims through Silver Daddies, a website for older gay men looking for sexual partners. Two others, he allegedly met at a bar.
The victims brought him to their homes, had a few drinks with him, and passed out. All regained consciousness to find artwork and designer clothes were missing, prosecutors have said.
D'Orsainville allegedly stole a tuxedo from one man. Another victim woke up with his hands bound behind his back
D'Orsainville is a Haitian national who has a lengthy criminal record, including credit card fraud and embezzlement. However, federal authorities have not deported him because he's gay and could face discrimination in Haiti.
Watch a report from WHDH-TV below.