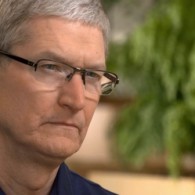 2016 ELECTION. Apple withdraws support of Republican convention over Donald Trump: "Unlike Facebook, Google and Microsoft, which have all said they will provide some support to the GOP event in Cleveland next month, Apple decided against donating technology or cash to the effort, according to two sources familiar with the iPhone maker's plans. Apple's political stand against Trump, communicated privately to Republicans, is a sign of the widening schism between Silicon Valley and the GOP's bombastic presumptive nominee."
FRANK BRUNI. Republicans' "big hot mess."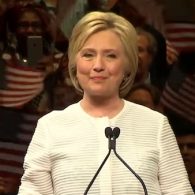 2016 ELECTION. Clinton's path to victory: "Rather than expand the 2012 map in any significant way, the Clinton campaign and its allies want to replicate it. They are obsessed with choking off Trump's narrower path, hoping to strike a decisive victory in Florida — multiple Clinton officials declared there is nearly no path for Trump without it — while aggressively defending the Democratic-leaning states in the industrial Midwest that Trump has talked most about flipping — most importantly, Pennsylvania. Campaign officials say they think Clinton can turn out more female voters than Obama did. But they see one surrogate in particular as key to recreating the Obama coalition: President Obama himself, who they expect to campaign hard on behalf of Clinton beginning Wednesday in Green Bay, Wisconsin."
FATHER'S DAY. Transgender dad: I am who I am.
JK ROWLING. Harry Potter author sends wreath of red roses and carnations to memorial for Orlando shooting victim who worked on Harry Potter ride at Universal.
https://twitter.com/Narlstrom/status/743987839038263296?ref_src=twsrc%5Etfw
BUDDY DYER. OneOrlando raised $7 million for victims' families and survivors.
PINK PISTOLS. LGBT gun group membership spikes.
FORT WORTH. SWAT teams train for emergency at LGBT nightclub. "The Rainbow Lounge is making security changes of its own ahead of a busy Friday night at the popular Fort Worth nightclub."
SPORTS. The Tampa Bay Rays and MLB honored the Orlando victims.
https://www.youtube.com/watch?v=RzwAbw8Jx5s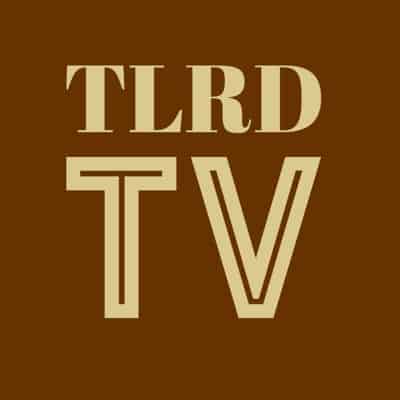 OMAR MATEEN. Troubled. Quiet. Macho. Angry. The volatile life of the Orlando shooter. "Mateen appeared conflicted about his religion and his sexuality, according to dozens of interviews with those who knew him. He married twice, each time to a woman he had met online, even though he also seemed drawn to gay life and culture."
SAN JOSE. Judge dismisses lewd conduct charges against gay men: "A judge Friday found that San Jose officers unfairly targeted gay men by carrying out undercover lewd-conduct stings at a men's bathroom in Columbus Park, the latest rejection of such police tactics around the country."
IT'S A BOY. Chelsea Clinton and Marc Mezvinsky welcome a son.
Marc and I are overwhelmed with gratitude and love as we celebrate the birth of our son, Aidan Clinton Mezvinsky.

— Chelsea Clinton (@ChelseaClinton) June 18, 2016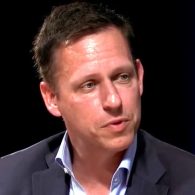 FACEBOOK. Will gay billionaire Peter Thiel, who bankrolled the Hulk Hogan lawsuit which bankrupted Gawker, remain on the social network's board?  "Thiel is also a Donald Trump supporter, and while you'd normally hope someone's political affiliation wouldn't impact an important business decision, Trump has a way of alienating and offending massive groups of people — groups of people that are very important to Facebook's business. It's hard to imagine Zuckerberg isn't bothered by the association. Which brings us back to Monday, when Zuckerberg will ultimately decide whether or not Thiel stays on the board. It's technically up for shareholder vote, but Zuckerberg owns more than 60 percent of Facebook's total voting power. So it will be his call."
AUSTRIA. More than 130,000 people attend Rainbow Parade in Vienna.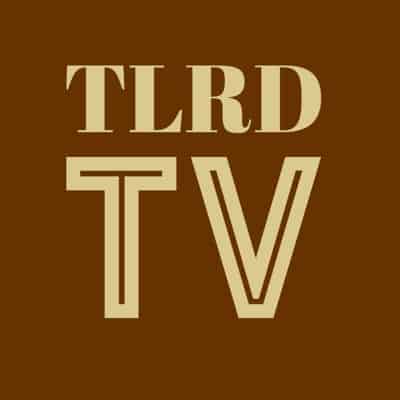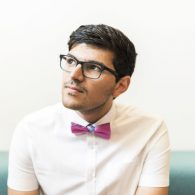 BLOOD. Gay man not having sex for a year so that he can donate blood: "When our community is attacked, we want to help," said Franzone. "We want to be there. But we can't because we're gay. Discrimination is still alive and well in outdated federal policies." Not having sex for a year is "one way to get the FDA's attention," he continued. "I don't want to say I'm doing this for press, but I know this will get attention, and this policy needs to be looked at."
GLASGOW. Bus driver arrested after swearing at gay couple, banning them from bus: "The male couple, both 20, allege the driver swore and told them "people like you" should not be on the bus. They are reported to have challenged the bus driver when alighting after sitting through the journey "in shock". The couple claim they were told that they were banned from using McGill's services and were prevented from boarding a bus by the same driver a few days later."
MARICON. Gay slur condemned at Copa America. "Copa America continues in the South Bay this weekend. Saturday's soccer match between Mexico and Chile at Levi's Stadium is sold out, but some are worried about whether it'll be an appropriate venue for families following concerns over slurs used by the Mexican team fans."
PORTUGAL. Thousands march at Gay Pride in Lisbon: "Organisers estimated that this year's Gay Pride parade was the largest to date, with at least 6,000 people taking part."
FINALS WEEK. When your laptop starts playing "F**k it all" during your final and you can't get it to stop.
https://www.youtube.com/watch?v=2y1UFxJFXkA
CAKE IN THE JUNGLE. A new shot of Alexander Skarsgard in The Legend of Tarzan, which hits theaters July 1.