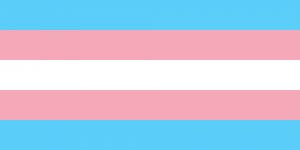 BY THE NUMBERS. New study finds twice as many transgender adults in the U.S. than previously thought: "There are 1.4 million adults who publicly identify as transgender living in the United States, a new study by The Williams Institute finds. That figure is double previous estimates, which had placed the adult transgender population at 700,000."
TERRORISM. The Istanbul airport attackers were reportedly Russian, Uzbek and Kyrgyz: "An unnamed Turkish official confirmed for Reuters news agency the dead attackers' countries of origin after Turkish media reports. Some agencies named one of the men as Osman Vadinov, said to have crossed into Turkey from the IS stronghold of Raqqa in Syria in 2015. Reports that he was a Chechen have been denied by an unnamed police source in the North Caucasus, Russia's Interfax news agency reports."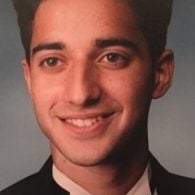 SERIAL. Adnan Syed of podcast fame to get a retrial: "The decision to grant Mr. Syed, 35, a retrial is a major victory for an inmate who has long maintained his innocence and has exhausted all other avenues of appeal. He was convicted of the murder of Hae Min Lee in 2000 and has served 16 years of a life sentence in prison."
GUNS. House to vote on gun bill next week: "[Speaker Paul] Ryan said it's 'just common sense' to make sure 'suspected terrorists can't get guns,' according to a source on the call. But he said also that he wants to look at the issue deliberately to ensure people's due process is protected if they don't believe they should be on the watch list." Support for gun control legislation has, meanwhile, surged since the Orlando massacre. 
LISTEN. Demi Lovato drops new single "Body Say."
RIO 2016. The Team GB divers are looking mighty patriotic.
ARMAGEDDON. 13% of Americans would rather a giant meteor hit the earth than vote for Hillary Clinton or Donald Trump.
SCIENCE. Good news as scientists detect "healing" in Antarctic ozone hole: "The scientists said that in September 2015 the hole was around 4 million sq km smaller than it was in the year 2000 – an area roughly the size of India."
NAKED AND UNAFRAID. Male model who was in the pages of GQ and Harper's Bazaar stripped down in NY's Times Square today, taunting police. More here.
https://instagram.com/p/BGdLKBRu3kd/
SWEETIE, DARLING. Absolutely Fabulous: The Movie has made its premiere in London.
PENTAGON. The details of the DOD's lifting of the transgender military ban are complicated: "The details of the transgender policy change appeared to strike a compromise between some issues at play. Notably, transgender people who want to join the military will be required to wait 18 months after a doctor certifies that they are stable in their new gender before they can enlist. Defense officials familiar with the discussions have said that the Army and Marine Corps pressed to wait two years, while the Navy and Air Force thought 12 months were sufficient."
BRAWL. Insane fight breaks out at Mexican restaurant in Dallas at 2:30 AM over…chips and salsa.
GOP. 5 terrible Trump stories currently in circulation. 
GLORIA STEINEM. The legendary feminist talks Marilyn Monroe — ""We wonder if we could not have saved her" — and drag queens — "I know part of the reason why i'm uncomfortable is that I also was trained to be a female impersonator [by society]."
https://soundcloud.com/user-425370980/s01-episode-01-women-on-women-gloria-steinem-on-marilyn-monroe
SOCIAL MEDIA. The ex-boyfriends of the couple that got engaged at London Pride last week wish everyone would stop posting about it: "If y'all could stop retweeting that picture of my ex getting proposed to by his policeman boyfriend, that would be great."
if it makes you feel any better, the guy proposing to him is my ex fiancé. So know how you feel!

— Matt (@jumpytiny) June 26, 2016
GAME OF THRONES. Listen to the haunting score from the opening of the season 6 finale titled "The Winds of Winter." 
https://www.youtube.com/watch?v=kY2evrkfbiM
CRIME. Mark Salling's child porn trial has been delayed indefinitely: "The delay was reportedly granted after the court allowed Salling to hire a new lawyer, who will use the given time to familiarize himself with the case. A new trial date is expected to be set during a preliminary hearing on September 19."
THIRSTY THURSDAY. Presented by Xavier.