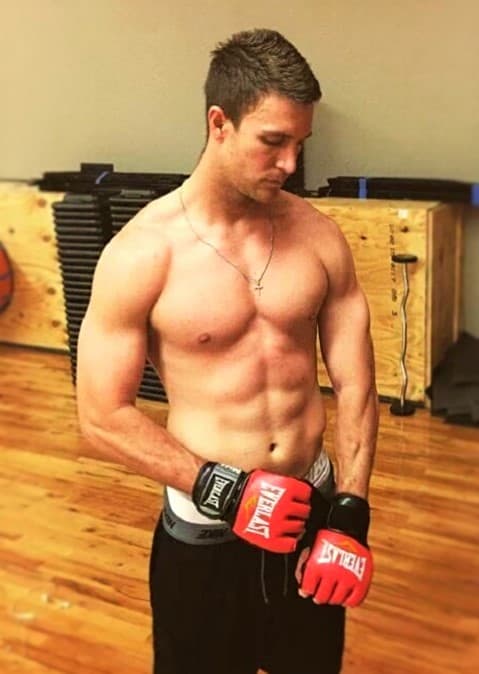 Summer's in swing and reality stalwart Big Brother is once again losing the plop on both sides of the Atlantic.
In Big Brother U.S., "all-American" lout Corey Brooks has been going out of his homophobic way to prove that he is not – repeat, not gay.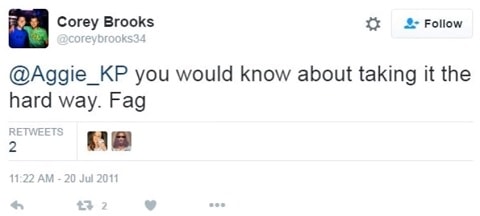 Corey is back to talking about people thinking he's gay now. Corey is upset he wasn't told the feeds were on. Corey: "My poor mother." #BB18

— BigBrotherLeak (@BigBrotherLeak) June 24, 2016
He's not gay.
Victor put sunscreen on Corey. It was then Corey's turn. Corey- "Alright, pull your pants down". They laughed #BB18 pic.twitter.com/X9qN5e8GO5

— Big Brother Daily (@BB_Updates) June 27, 2016
Definitely not gay.
Corey telling a story about being hit on by a gay guy at the bar he worked at. He says he said no. #bb18 pic.twitter.com/SsSMdUEbv8

— Big Brother Gossip (@BBGossip) June 24, 2016
And Corey, nobody gives a sh*t one way or the other.
Meanwhile on BBUK – on which pretty much all the lads are gay – Channel 5 has been forced to apologize to viewers after gay housemate Sam Giffen outraged (it says here) viewers with a homophobic tirade aimed at fellow homos Ryan and Hughie (right).
@HughieIsBae Ofcom. …stu✌

— Janey hop 47 (@Brightside_01) July 1, 2016
The Express reports:
Before entering the house, the 23-year-old bragged about his disdain for "camp" men, and during a tirade in the Borehamwood Bungalow in scenes which aired last night, he referred to on-off couple Ryan Ruckledge and Hughie Maughan as "bum boys".
The argument blew up after Sam, Chelsea Singh and Alex Cannon chose to pour all of the housemates' alcohol into one bowl.
@bbuk is Sam allowed to call someone a bum boy as he's gay himself? #BBUK

— Andrew McBride 🐝 💙 (@andrewmcb) June 30, 2016
Sensing his decision had riled several other contestants up the wrong way, Sam took it upon himself to confront Ryan and Hughie, who claimed he'd turned a trivial issue into an explosive row.
Viewers were outraged by Sam's remarks and vented their fury on Twitter in their droves.
TEAM HUGHIE TONIGHT. SAM AND ALEX CAN FK OFF #BBUK

— KayJay (@kayjay343) June 30, 2016
In a statement, the broadcaster said "Big Brother does not tolerate unacceptable language in the Big Brother house," they stated. "Big Brother intervenes where necessary to remind housemates of this."
TONIGHT! Chelsea vs Ryan, Charlie vs Jason and Hughie vs everyone! An explosive episode of #BBUK – 9pm, @channel5_tvhttps://t.co/ztdJeWDPij

— Big Brother UK (@bbuk) June 30, 2016
Meanwhile on last night's UK edition, Sam and Andy West had a very sweet heart to heart about growing up gay. Andy has been having a hard time with fellow housemates accusing him of being a gossip and sh*t-stirrer. He's not – he just doesn't like gossips or sh*t-stirrers.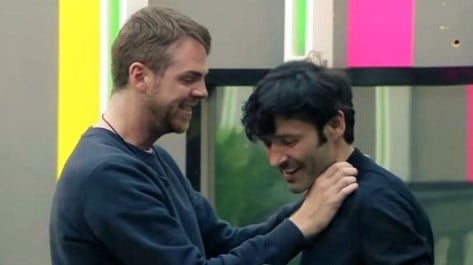 Poor old Andy's day was made just a touch better yesterday when his partner appeared on the show and proposed. Andy, his partner, some of his housemates and this viewer were overcome….