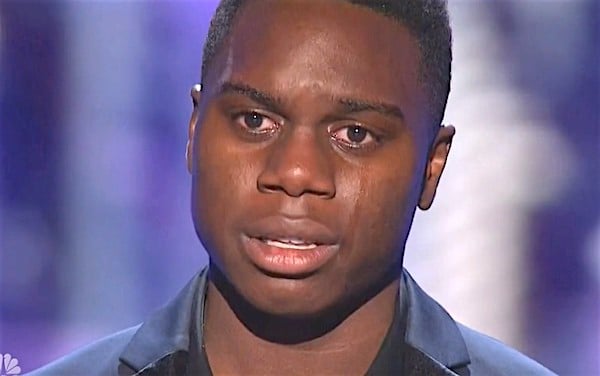 Campbell Walker Fields is a 14-year-old pianist and singer whose mother gave him up for adoption as an infant. He was adopted by two amazing gay dads who gave him a loving home and a place where his musical talents could flourish.
He let those talents shine this week on America's Got Talent and brought everyone — even emotionless bot Heidi Klum — to the brink of bawling. Actually, a few probably went over the brink, including his dads who were in the audience to cheer him on.
Watch Fields perform Christina Perri's "A Thousand Years".
https://www.youtube.com/watch?v=16Dz-naIBs4