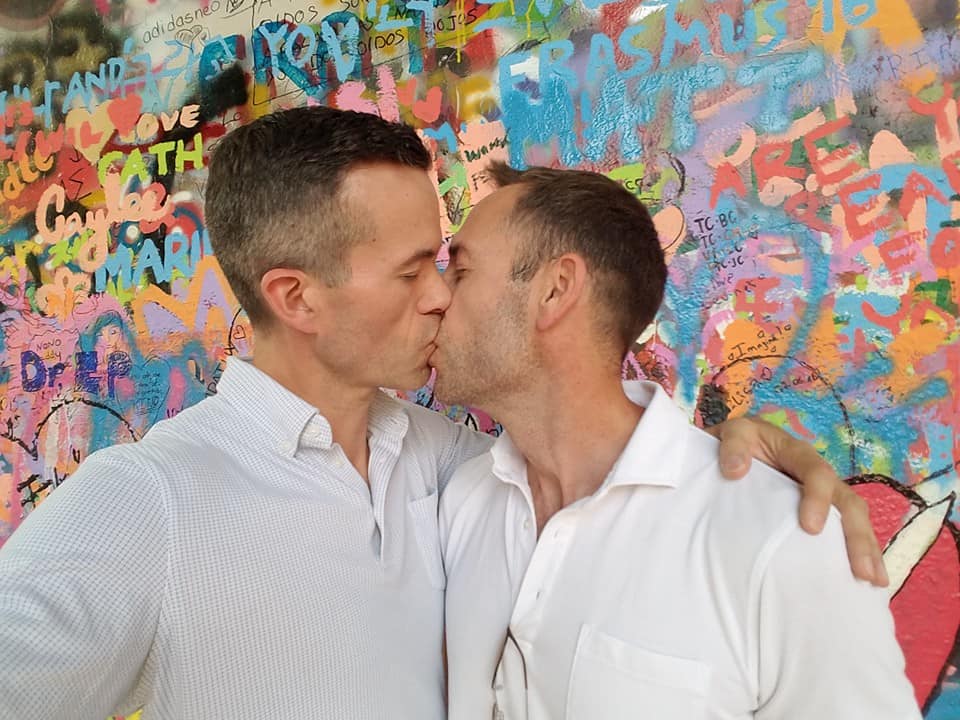 A principal at a Florida school responded to a picture of OutSports editor Cyd Zeigler kissing his husband by calling for gay people to "be put to death", just hours after the massacre at the Orlando gay nightclub Pulse.
Zeigler shared the photo of him and husband Dan Pinar kissing on Facebook "in the hope of reminding my personal network of the love in the world."
Shortly thereafter, Steve Kenney, a principal at Center Academy in Pinellas Park, Florida, posted a comment on the photo saying, "sick."
He then went on to post a passage from Leviticus calling for gays to be put to death.

As the above screenshot indicates, this post came just one day after the murder of 49 people at Pulse.
It was after receiving this threatening comment that Zeigler cliked onto Kenney's page and realized he was a principal, a fact that stunned him:
I wondered how an educator of young minds — a school principal — could not only think such terrible things about gay people, but go a step further and post them on a stranger's loving photo only hours after the massacre.
I am a frequent and outspoken advocate for disenfranchised young people — someone who cares deeply about making sure that every kid feels included regardless of sexual orientation (or anything else that makes them different from the mainstream). As such, the insensitivity of this school principal was beyond my ability to grasp.
To make matters worse, Kenney's school, a non-religious institution, caters to special-needs students, who Zeigler writes, "aren't just impressionable, they are some of the most vulnerable in our society."
Zeigler reached out to Center Academy CEO Andrew Hicks to inform him of Kenney's posts. Though Kenney deleted his posts and promised not to make any such anti-gay comments online in the future, the school repeatedly ignored Zeigler's follow-ups asking to open a dialogue at the school to discuss anti-LGBT hate. That led Zeigler to call Kenney and Hicks out.
Says Zeigler,
What bothers me most is my concern that, without education about inclusion and a community of watchdog administrators and parents encouraging tolerance, Kenney's expressed bigotry could seep into choices he is making for his school. […]
I want the parents and administration to be very aware of this issue. I want them to be the eyes and ears on the ground watching Kenney's decisions. I want them to make sure that every LGBT student in that school feels included, and that programs are set up in Center Academy to ensure that Kenney's statements about gay people being "sick" don't dictate school policy or programs.
I want Kenney to introduce an LGBT speaker at a school assembly. I want Kenney to shake the hand of a gay athlete sharing her story with the athletic department.
[Top photo via Facebook]