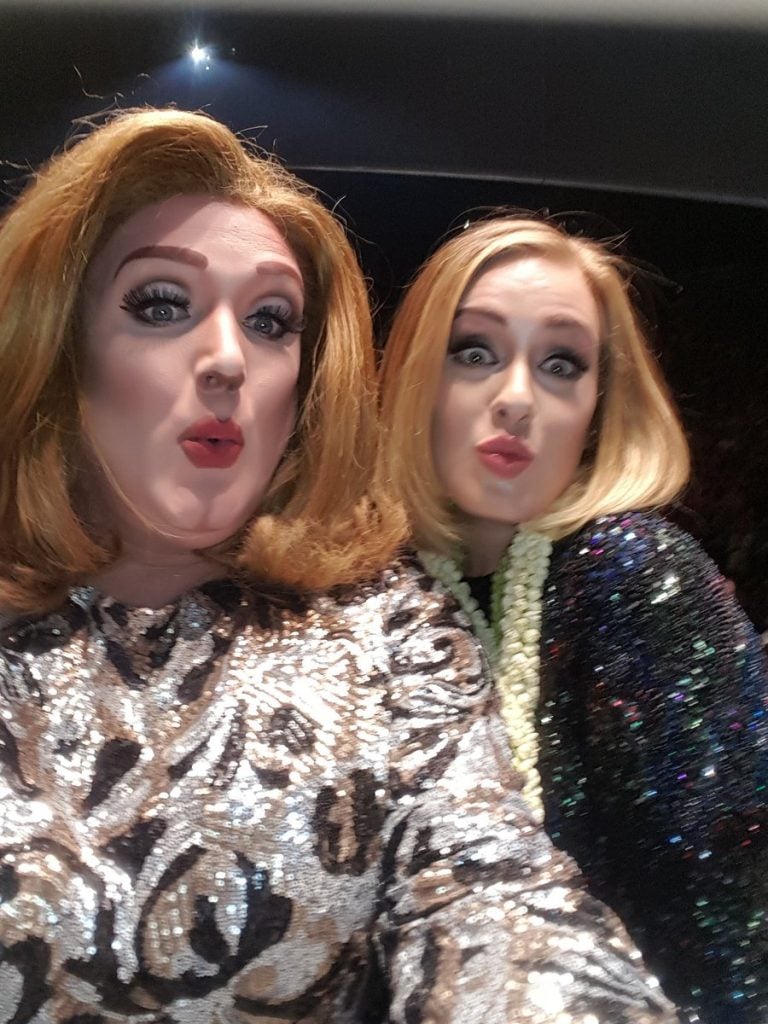 Adele met her drag queen doppelgänger at a concert in Seattle this week and was stunned by the facsimile that stood before her.
Seattle-based drag queen and Adele impersonator Kristie Champagne (aka Kristopher Zello) was brought onto the stage during Adele's 25 world tour concert after she was spotted in the crows.
Kristie's Adele game was strong, with a perfect wig and a dress she reportedly made herself. 
Omg im here adele ! #kristiemeetsadele pic.twitter.com/ALGmbIDFLE

— Kris Zello (@kristiechamp) July 26, 2016
Said Adele when meeting the drag version of herself, "You look so amazing, oh, my gosh." She added, "I actually really like that dress. Let's switch!"
More from The Huffington Post:
Kristie, who impersonates the Grammy winner twice a week at Seattle's Le Faux Show, later described meeting the singer in the flesh as "a dream come true."
"You seriously changed my life for the better," Champagne told Adele.
Check out video of Adele meeting drag queen Adele, and more photos, below.
https://instagram.com/p/BIUGioeAu32/
https://twitter.com/angidave4088/status/757799779791347712?ref_src=twsrc%5Etfw
https://instagram.com/p/BIYry4WBFwq/
[Top photo via Twitter]