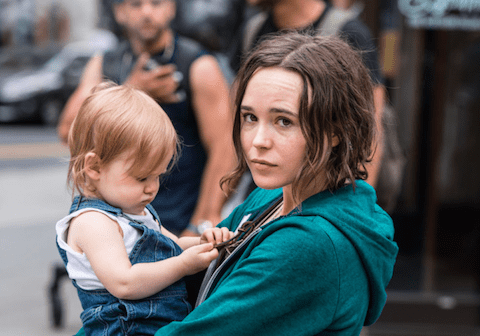 Check out our weekly guide to TV this week, and make sure you're catching the big premieres, crucial episodes and the stuff you won't admit you watch when no one's looking.
Last week we got to see the nightmare show that was the Republican National Convention. Now it's time for the Democrats to descend on Philly for their nominating spectacle, televised nightly this week on various channels. Speakers include Michelle Obama, Senator Bernie Sanders, President Barack Obama, Senator Elizabeth Warren, President Bill Clinton, Senator Cory Booker, Senator Al Franken, LGBTQ rights activist Sarah McBride, Human Rights Campaign President Chad Griffin, out NBA player Jason Collins, Lena Dunham, Demi Lovato and the mothers of Trayvon Martin, Dontré Hamilton, Jordan Davis, Michael Brown, Hadiya Pendleton and Sandra Bland.
https://www.youtube.com/watch?v=bEt-9R0JKCc
If comedy equals tragedy plus time, I guess enough time has passed for a reboot of zany sketch show MADtv. There's certainly been enough tragedy. A whole new batch of fresh faces will tackle our turbulent times on The CW starting Tuesday at 9 p.m. Eastern. Like SNL's sillier cousin, expect to see caricatures of political figures, pop culture icons and a few new characters. Original cast members like Nicole Sullivan, Will Sasso and Bobby Lee also make appearances over the course of the show's short first season.
Ellen Page stars in Sundance fave Tallulah, dropping Friday on Netflix. As the titular Tallulah, Page steals a baby to weasel her way into the heart of Allison Janney, the mother of her ex-boyfriend. The indie film, written and directed by Orange Is the New Black writer Sian Heder, also stars Uzo Aduba, Zachary Quinto and Tammy Blanchard.
Get ready to double your recipe for the sweetest, loveliest reality show on television. There are two new episodes of The Great British Baking Show Friday at 9 p.m. and 10 p.m. Eastern on PBS. First, the remaining bakers will need to construct a tower of éclairs, then they'll be baking Victorian treats fit for a queen.
Last night, John Oliver eviscerated the Republican National Convention with his signature sharp style. On Sunday at 11 p.m. Eastern, HBO's Last Week Tonight will have plenty to say about the Hillary and the dems.
What are you watching this week on TV?